UPDATE - Feb 4, 2019 - The FBI says they are no closer to identifying the human remains found on the Blackfeet Reservation in December 2018.
When we asked the FBI point-blank, 'Is this Ashley?',  the answer we received in December, January and today is, "It's still too early to tell and more tests are being run at the crime lab in Quantico, Virginia."
Heavyrunner has been listed as 'Missing' since June 2017.  There have been reported sightings since then but nothing has been confirmed.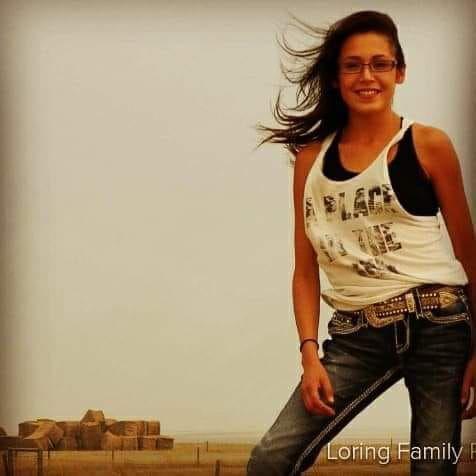 Ashley's sister, Kimberly, testified in front of Congress at the request of Senator Jon Tester, to further explain the epidemic surrounding Missing and Murdered Indigenous Women (MMIW).
Since then, several bills have been drafted at both the state and federal level in hopes of bringing more funding and assistance to the MMIW movement. 
---
BROWNING - The FBI says it is investigating human remains discovered on the Blackfeet Reservation.
An evidence response team is examining the remains where they were found. The FBI was alerted of the remains on Thursday, Dec. 13.
On Monday, Dec. 17, the FBI issued an update to say that the remains have been sent to the FBI lab in Quantico, Virginia, where experts will analyze them.
From Sandra Barker, FBI:
"On December 13th, 2018, the FBI was made aware of what appears to be human remains on the Blackfeet Indian Reservation.  The FBI Salt Lake City Division's Evidence Response Team is working to recover the remains and process the location where they were found.  We are working the case jointly with Blackfeet Law Enforcement Services, the Bureau of Indian Affairs and the Glacier County Sheriff's Office.  Due to the ongoing nature of the investigation, no other information will be released at this time."
The FBI declined to say whether the remains could be tied to the case of Ashley Loring Heavyrunner, a woman who went missing on the reservation more than a year ago.
Ashley's case came to national prominence as part of the movement to spread awareness about missing and murdered indigenous women. She was last seen in June 2017.
Just on Wednesday, her family testified before Congress about the need to amp up law enforcement priority for these cases.
Ivy MacDonald, an advocate with the nonprofit Missing Flowers, says in 2018 alone, 30 women have gone missing, and she says the number could be upward of 50. 
"I think this crisis has been in the dark for way too long. I think it's time for people to just listen," MacDonald told a reporter earlier this week.