The next system moving into areas of northwestern Montana is expected to bring difficult travel conditions, hitting late Thursday and into Friday.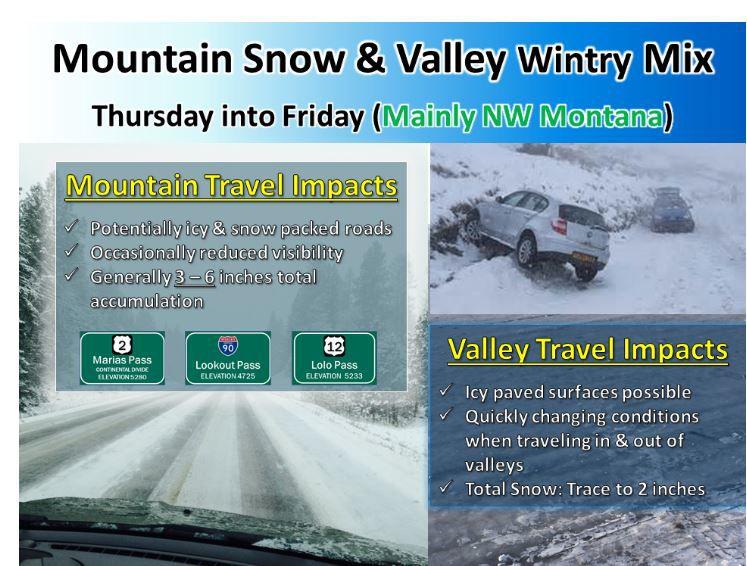 There is potential for freezing rain in the lower valleys of northwest Montana and central Idaho Thursday night and Friday morning, bring slick road conditions. Light accumulations of snow will also be in the mountains.
Strong winds will move in across the Rocky Mountain Front through the end of the work week. We're also expecting strong winds over the plains, mainly Thursday into Friday.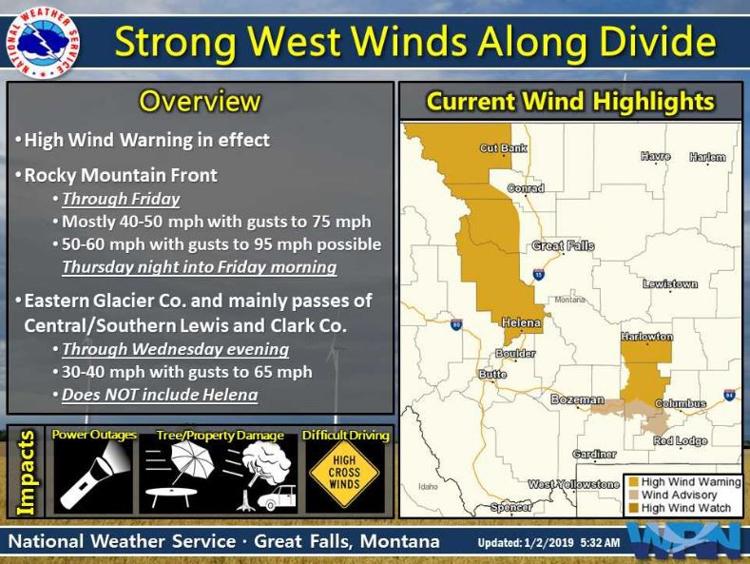 We're expecting 40-50 MPH winds, with gusts up to 75 MPH along the Rocky Mountain Front. Gusts up to 95 MPH are possible Thursday night into Friday morning.
Strong crosswinds and hazardous driving conditions will also be a concern in between Big Timber and Livingston through Thursday morning. Periods of blowing and drifting snow are likely.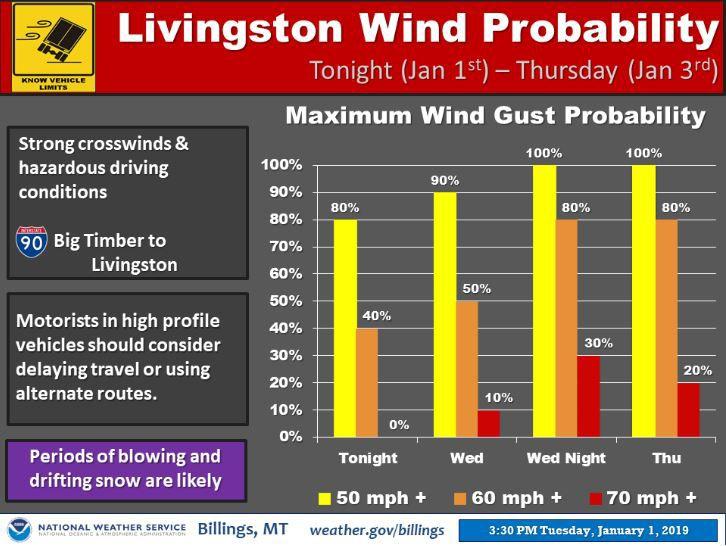 Drivers in high profile vehicles should consider delaying travel or using an alternate route. Wind gusts up to 60 MPH are possible near Harlowton, Big Timber, Livingston, Nye and and Columbus.