A recent image from NASA shows an incredible view of Montana.
The shot from the International Space Station is close enough to see the lights from the major cities in the Treasure State. 
Cell biologist Jordan Miller pointed out the image on Twitter:
This is pretty cool. Montana from the ISS. Kalispell is left side, halfway up, and Billings is top right. Source: https://t.co/4gyWGSnk8z pic.twitter.com/VZG1SUo7ag

— Jordan Miller (@JordanMiller406) May 3, 2019
We added some labels so you can clearly see the cities.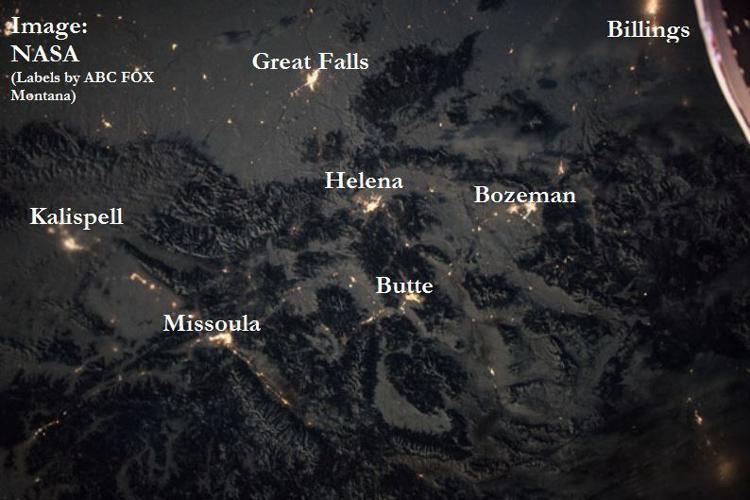 You can also use a NASA online tool to zoom in more closely in the image. NASA's website says the picture was taken on New Year's Day 2018.