MISSOULA - The Missoula Rural Fire District is training for rope rescues by re-enacting a scenario that happened ten years ago.
The firefighters practice at Kendall Creek because ten years ago they rescued a man who had hiked too high up and needed assistance getting down. Mike Kottwitz, MRFD rope rescue technician, says this can happen to hikers that get turned around or bikers that go too fast and lose control.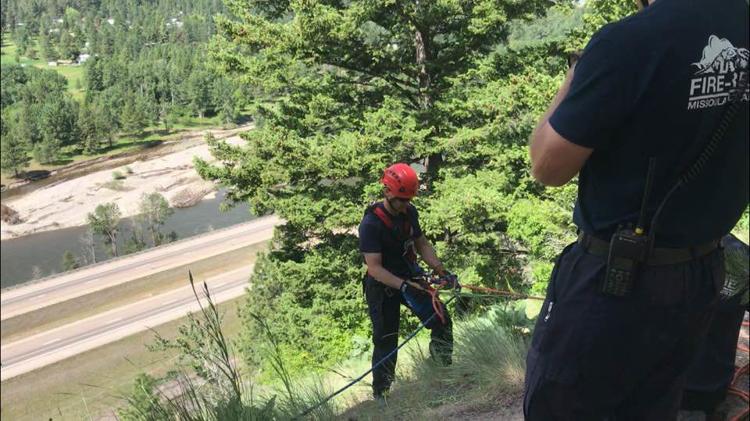 "They're scared, they're nervous, they don't know what's gonna happen," Kottwitz said. "If we can find them and get to them as soon as possible, and execute a plan that we come up with that works to get them out as safely as possible, then that's what this training's for."
So what happens when your recreation plans take a turn for the worse? It starts by firefighters finding the person and coming up with a plan to safely rescue that hiker or biker, whether that be showing them the best way to walk down or anchoring themselves on a sturdy tree to rappel down to them.
Kottwitz says these scenarios don't happen often, but completing this training keeps them on their toes.
"Being able to train on this topic and fine tune our skills to allow for the best outcome for that patient is very important to us," Kottwitz said.
He says it's smart to know where you are when you're doing summer-fun activities, be aware of trail markers or numbers and if you're less experienced, stay within cell phone service.
The MRFD is a combination fire department made up of career, resident and volunteer firefighters. They are accepting applications for probationary firefighter positions. The application closes June 14 at 5 p.m.