18 years ago Wednesday, the unthinkable happened. The deadliest attack on American soil claimed the lives of thousands as the twin towers in New York City fell. The act of terrorism shaped the world we live in today
Across the nation Americans remember the fallen, and in Montana folks gathered at the Rose Garden Memorial Park in Missoula to honor those who lost their lives during the 9-11 attacks.
An hour before the service started nearly 100 volunteers came to the park to help put small American flags in the ground to build their own memorial.
During the service a hush fell over the crowd as members of the VFW post 209 fired off the 21 gun salute followed by taps.
That came at the end of the ceremony but folks in Missoula were honoring the fallen before the service even started
"I think it is great to remember to people who perished that day and the families who still carry on," Allie Harrison said.
Harrison organized Missoula's first 911 Memorial in 2002.
7,000 small American flags were placed in the ground around the Vietnam Memorial, representing the nearly three thousand lives lost during the attack, plus the thousands more first respondents who died searching through rubble in the aftermath.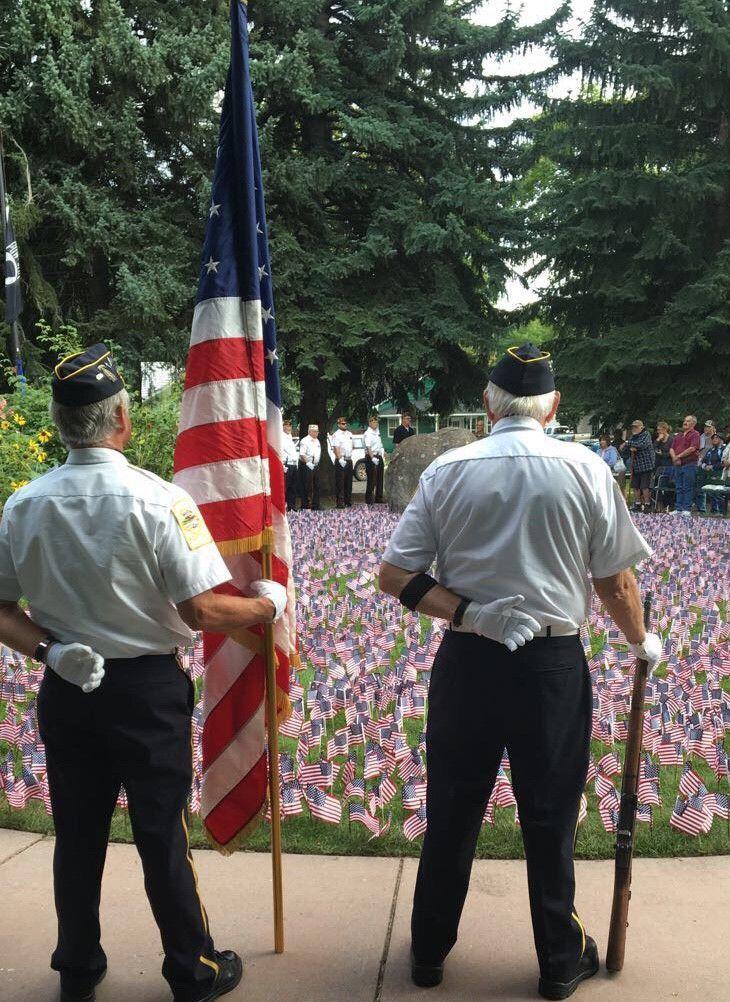 Together veterans, civilians, old, and young all helped create a memorial of flags to remember those who lost their lives 18 years ago.
"We started the 911 memorial not to remember a traumatic event but as a stake of healing in the ground saying we too can heal after a tragedy like that," Harrison said.
Stake by stake Missoula and our nation continue to heal.
Bagpipers from the Celtic Dragon Pipe Band along with lead American Legion Post 27 Color Guard, VFW Post 209 Honor Guard, ROTC University of Montana Color Guard, Missoula Civil Air Patrol Color Guard, And Knights of Columbus Patriotic Order Color Guard all lead Wednesday's processional followed by active-duty officers from local police, sheriff, firefighter and EMT units.