MISSOULA - Piles of sticks from Montana are being sent to South Carolina, all in an effect to raise funds to support Missoula's famous Osprey, Iris. 
The Montana Osprey Project is a long-term study by University of Montana researchers of osprey ecology and the heavy metal contamination in Montana's upper Clark Fork River and surrounding waters. 
Dr. Erick Greene, a wildlife biology professor at UM said it starts in Missoula. That's where the oldest living osprey in the world, named Iris, lives in the Hellgate Canyon.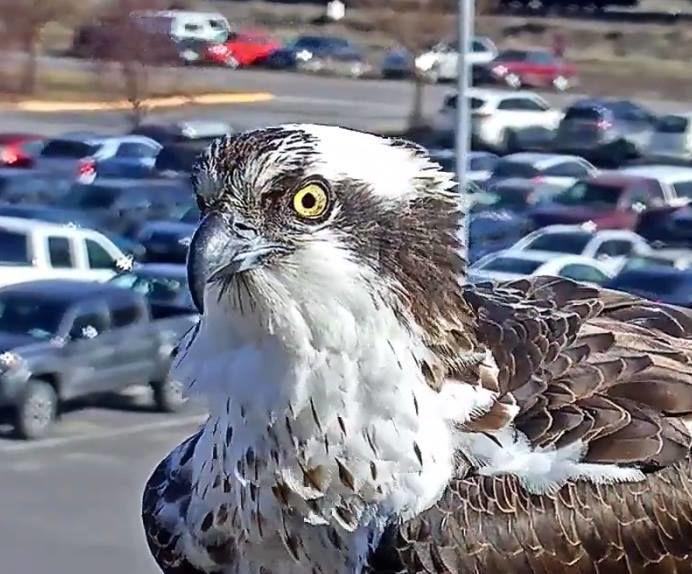 Iris is around 24 years old, and has bested in the same spot next to Missoula College for 11 years. In that time, sticks from her nest have dropped to the ground. 
"I went and picked up 11 years of dropped sticks and I've been sending them in these huge boxes," Greene said.
Those sticks get shipped to South Carolina. That's where the magic happens. 
"Sharon Leigh Miles and her husband Richards Miles, they live in South Carolina," Greene said. "They came up with an idea that I would send them sticks from Iris' osprey nest and they would turn them into wooden pens."
The Miles' have been long admirers of Iris the osprey, even from across the country. Greene said they've traveled to Montana the last two years. 
Each night after Richard gets off work, he gets to work again making 20 to 25 pens a week.
"These are limited edition pens," Greene said.
One pen sells at $45. Greene said all proceeds go back to the Montana Osprey Project. He said get the pens while they last, because it isn't guaranteed they will do the fundraiser again.
"Once [Richard] is done with the current batch of sticks that I sent him last week that's it, there ain't no more coming," Greene said.
Richard said they have gotten pen orders from five countries including the United Kingdom, Japan, Australia, among other countries. He has sent pens to 33 U.S. states as well.
If you would like to buy a limited edition handmade pen, click here.