MISSOULA - It's been a wild week for bear sightings in town, with one bear treed near St. Patrick Hospital and residents reporting bears breaking into chest freezers and chowing down on entire slabs of frozen beef.
Over the weekend there were black bear sightings in Downtown Missoula near St. Patrick Hospital, the University of Montana golf course, the South Hills neighborhood and numerous times in the rattlesnake area.
The photo shows damage to one Rattlesnake area home.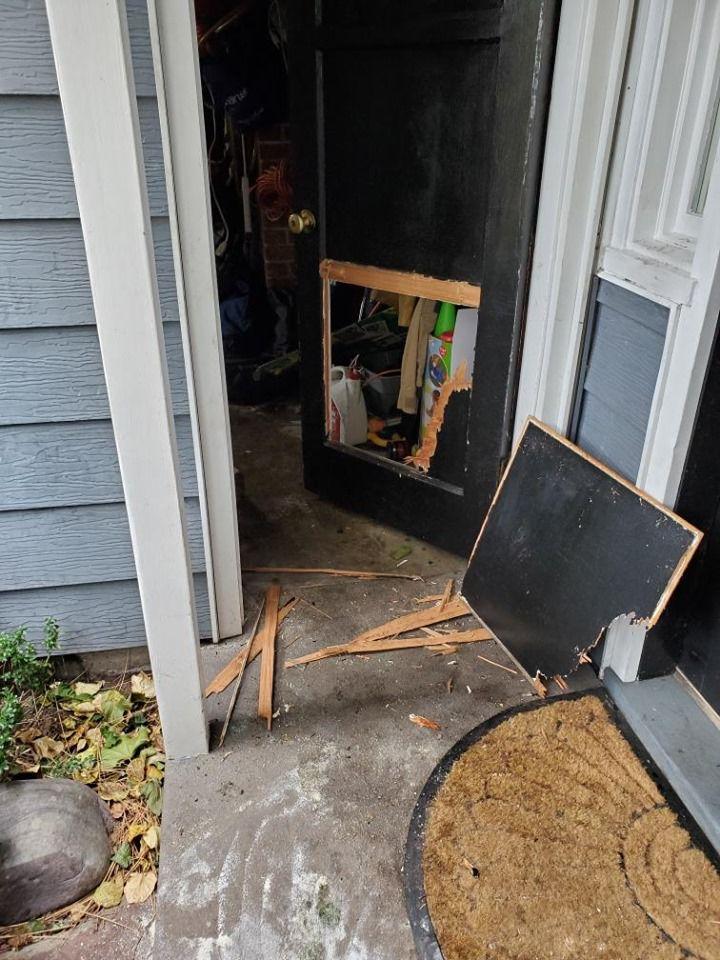 "The house that got broken into did nothing wrong, they were buttoned up nice and tight," James Jonkel the Fish, Wildlife and Parks Bear Specialist said. 
He says the cooler, wet weather this year was perfect for fall fruit and bears are hungry for apples, plums and pears. 
"The bear entered through the dog door the first time to get dog food and discovered the freezer. Then [the homeowner] boarded it up and the bears came back," Jonkel said.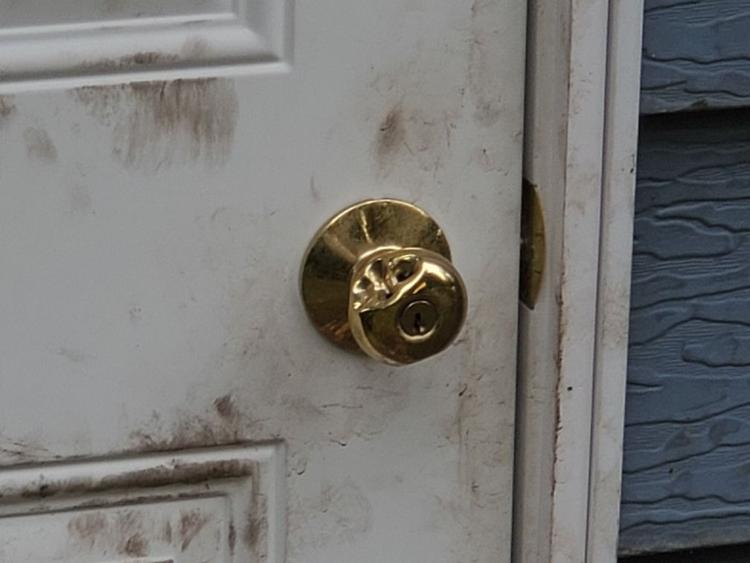 That home was in the rattlesnake area. According to this other homeowner in the same neighborhood, they're also getting into garages. 
"This year we've had a lot of bear damage," Ronnie Morris said.
Ronnie Morris lives off Evan Kelly road and see bears at least once a week on her five acre property. While she didn't take any photos, one can imagine the amount of damage done. 
"Last weekend we had a pair of bears that were able to open the garage doors, empty out my chest freezer full of food, knock it over, break it," Morris said. "They ate an entire beef tenderloin for Costco, a couple of lamb roasts and frozen huckleberries. 
Jonkel said there are some ways to deter bears.
"You should not have your garbage outside," Jonkel said. 
Instead, he says the best option is to keep it "buttoned up" inside a house, garage or bear-resistant container.