SUPERIOR - Two men died and five semis wrecked on Interstate 90 on Wednesday morning in a chaotic series of incidents on icy roads.
The Montana Highway Patrol says five semis all wrecked in separate incidents on icy roads on I-90 between Tarkio and Superior early Wednesday morning.
Trooper Terry Rosenbaum says that at 3 AM, one semi driver's vehicle slid over the median into a westbound lane.
When the driver got out of the vehicle, he jumped off the bridge to avoid oncoming traffic. The driver must have been unaware or unable to see that it was a 100-foot drop off the bridge, and he fell to his death, Rosenbaum says.
Another driver was killed in a separate semi wreck.
In a third wreck, a driver was injured and taken by air ambulance to Kalispell Regional Medical Center.
Authorities also responded to two other semi wrecks, but no serious injuries were reported in those cases.
Frenchtown Rural Fire District reports that they responded to help with the incidents and one firefighter slipped on black ice and fell over a bridge deck. The firefighter is being treated for "traumatic injuries."
The firefighter underwent surgery in Missoula Wednesday afternoon.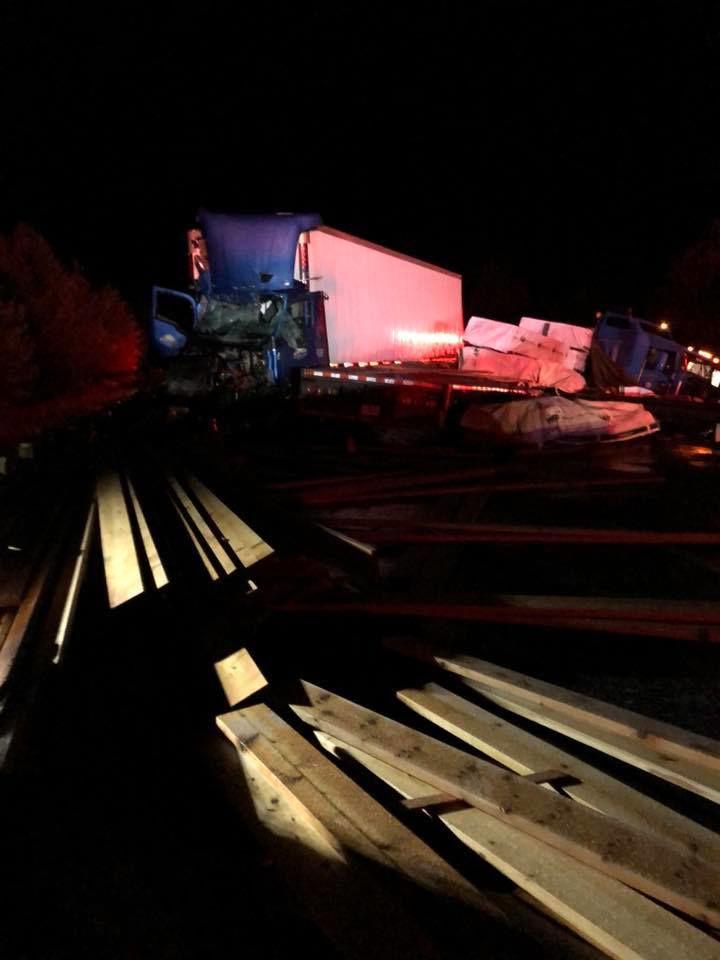 Both lanes were temporarily closed on Wednesday morning while emergency officials responded to clear the roads.