Jefferson High senior Simonie Mendenhall says she hits the volleyball court year-round and that work is paying off.
"Just determining open positions on the court based off of the set and things like that I guess," said Simonie Mendenhall.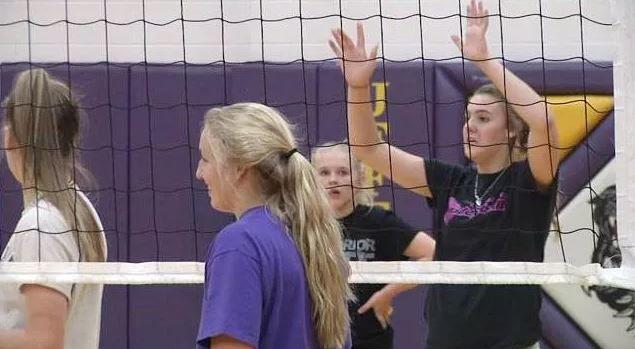 Simonie is a team leader in blocks and kills during her final season as a Panther.
"I think it makes you appreciate everything that much more. I feel like we're all very close and it makes you just appreciate each game that much more," said Mendenhall.
She started serving locally with National Honor Society during her sophomore year.
"With that we do lots of highway cleanup and bake sales for charities and we play bingo with some elderly people just serving the community and seeing the people supporting you. It seems like we're giving back to them because they do so much for us with support ," she said.
Simonie also volunteered at camps the past two years and says several mission trips spread across two different continents helped spark her interest in the medical field.
Panthers head coach Mike Majors says the volleyball program will miss Simonie's servant leadership.
"She works hard at a lot of things. I'm sure she's one of those girls that wishes there were 26 hours in the day instead of 24. She's vocal but it's all positive. I haven't heard one negative comment come from her. It's all been positive or she doesn't say anything at all and she's usually one of the first girls in for practice," said Majors.
Simonie will attend Northwest University and expects to continue her volleyball career there as well.