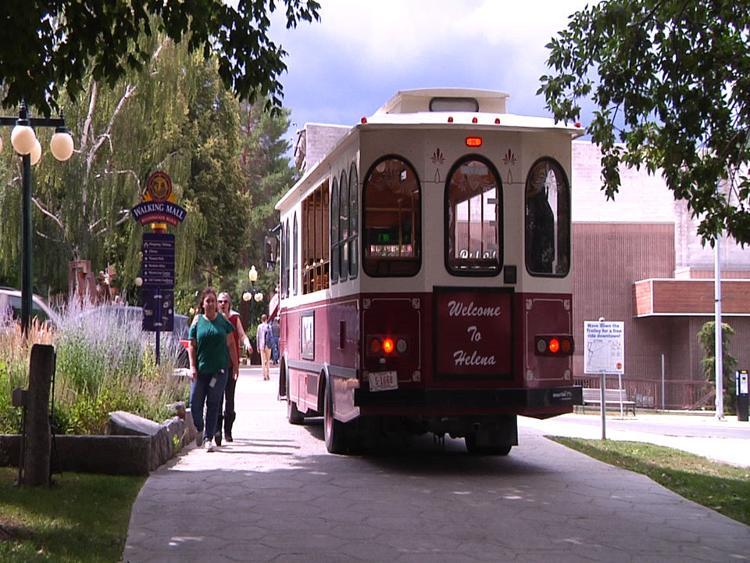 HELENA - In its first two weeks of operation, city officials say a new temporary trolley on the walking mall has given rides to more than 1,000 people.
Week one they averaged 117 rides per day, while week two they dropped to 92 rides per day.
The bulk of riders jump aboard the trolley between the hours of 10 am and 5 pm.
Although the numbers have dropped from week one to week two. City officials say that there are some variables that contribute to that number, such as rainy weather or events that block the street making the trolley take an alternate route, but they are optimistic that the trolley will return next summer.
Public Information Officer Rebecca Connors said, "I think the numbers and the feedback really shows us that this pilot program is working. It's for us to consider for next year, if we would do another program like this next year it would maybe run from Memorial Day through Labor Day."
If the program is to continue next year, Connors thinks it would be paid for through downtown investment and transportation funds.