UPDATE (8/1/19) - The North Hills Fire has grown to 4,771 acres but, is currently 50% contained. 
Crews are currently doing mop up sweeps and putting out any smoldering tree stumps or logs. They're also reinforcing the line around the perimeter making sure the fire stays contained.  
The remaining evacuations are set to be lifted at noon Thursday, but they'll only open to residents. 
Road blocks will remain in place until 7p.m Thursday night preventing the public from entering. 
The first wave of evacuations were lifted Wednesday including American Bar, Nelson, Eldorado Heights Subdivision and everything south of North Slope and Overland Road.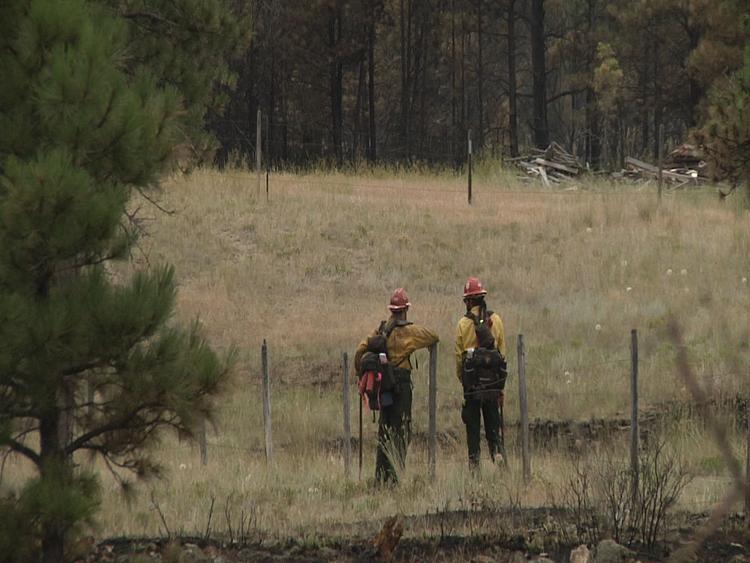 HELENA - A thunderstorm this afternoon adds two more wild fires to the fiery mix. 
A fire was reporter near Devils Tower after lightning touched down. It is around 10 acres as of the latest update. There are twenty plus firefighters on scene with air support from two tankers.
The second fire is in Owl Gulch burning around five acres. There is currently one hot shot crew on hand. 
The Beaver Creek area is currently under evacuation. There is a road block set up at York bar preventing people from traveling North. 
The two new fires are being passed over to the Alma's type two incident management team, who is currently in charge of the North Hills fire.
The North Hills fire is currently around 4,600 acres.
Fire crews have been battling the blaze by making a direct line along the western perimeter. They have also been doing the same on the northeastern edge of the fire around Foster Gulch where it has the potential to cross the Missouri river.
On the southern edge around Sandy Loop they are working on putting out any areas that are smoldering.
I spoke with division 'a' supervisor Jeremiah Miller and tells me, the North Hills fire is still not contained, but they are doing everything they can to keep it from spreading further.
There is currently no damage to any houses at this point.