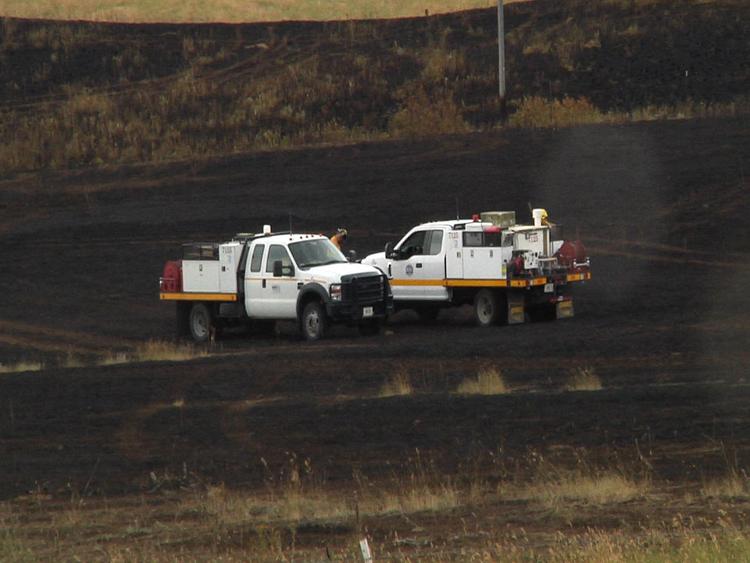 HELENA - The Jeffries Creek fire broke out yesterday afternoon, fourteen miles north of Wolf Creek, burning nearly 80 acres in its fiery wake. The fire was slow moving at first, but picked up after a thunderstorm and high winds rolled through the night.
However, crews were able to catch the fire at the top of a ridge, stopping the blaze from spreading any further. Unlike many fire's we have seen this year, it claimed two structures. DNRC engine boss Robert Solberg told me "the structure's were "out buildings" and that no primary residents were destroyed."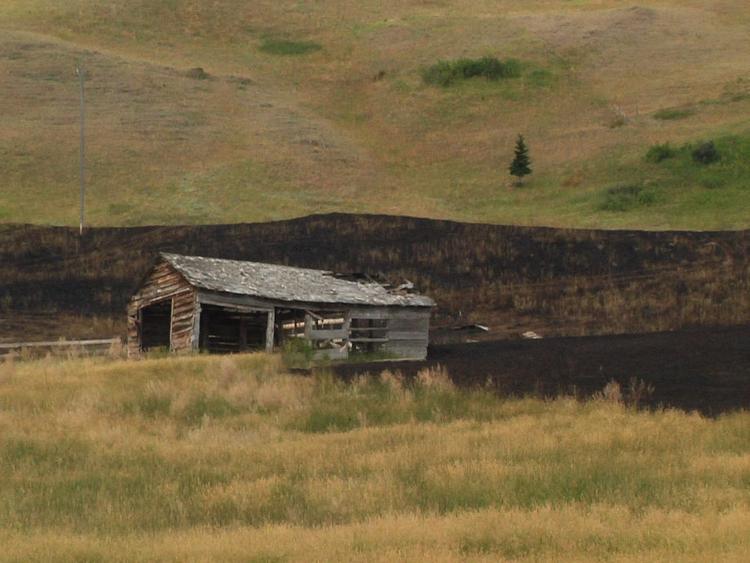 The fuels that burned in this fire were different compared to ones we have seen previously this summer. Primarily burning grass and scrub brush, no timber was burned in the process. 
The last step to officially putting out the fire is making sure it wont spark again. In order to keep that from happening two engines and one water tender are staying on cite.