Jamie called into the KFBB newsroom asking if we knew that Big Sky Bus Lines had been sold. We looked into the matter and found that the former owners sold it to a company based out of Oregon.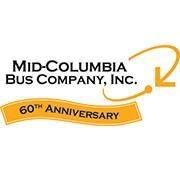 Mid-Columbia Bus Lines bought Big Sky back in December. We spoke with the regional vice president who said after almost 40 years of service the former owners were ready to retire. In the past the company faced some backlash after video surfaced of a driver-student fight. So "we asked" how they plan to address the issues and make sure these types of incidents wont happen again. He says training is key.
Brian Shuldberg said, "the people at big sky are conscientious and work very hard to to take care of the students and the parents in the community we want to support that and enhance where we can with training and expectation to provide and even higher level of customer service."
He added the school district will continue to be involved as well to utilize all of their tools and skills in the classroom with students to ensure that everyone is safe on their buses. if you have questions for the bus line you can contact them at info@midcobus.com or 541-278-1444.