PONDERA COUNTY- US-89 from Choteau north through Pendroy to Browning has been closed because of poor visibility and blowing and drifting snow along with S-219 Pendroy Road.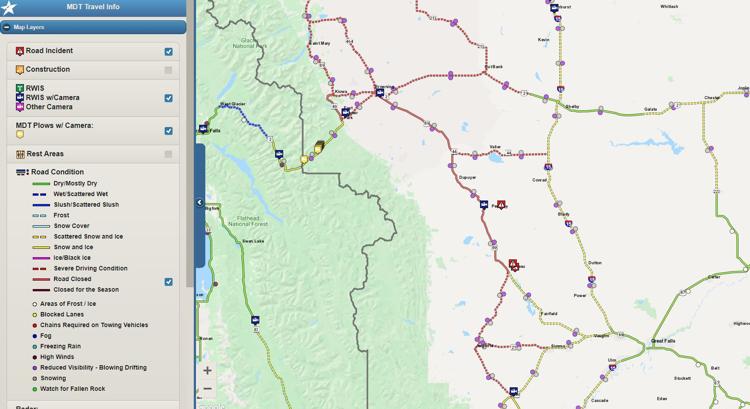 An emergency travel only order was issued at 1:05 PM Wednesday for US-89, and the road was listed as closed at 2:41 PM.
Montana Highway Patrol is advising anyone planning on traveling on highway-89 between Chouteau and Pendroy to consider taking another route.
The Montana Department of Transportation is reporting severe driving conditions along highway-89 from Choteau to the Canadian border.
Pendroy MDT cameras are reporting 32 mile-per-hour winds in the area around noon Wednesday.
Strong winds and snowy conditions are causing low visibility along the highway.
Highway-287 starting near Augusta north to Choteau and MT-21 are also listed as severe driving conditions with reduced visibility.
If you are traveling for the holidays, you can check the Montana Department of Transportation's Travel Info website for the latest road conditions.