UPDATE - Blackfeet Law Enforcement Services says Jonna has been found safe:
Jonna Jan Fish has been located and is safe at this time. Thank you for sharing our post and assisting us in locating her. Your efforts are appreciated.
BROWNING: An attempt to locate has been issued for a young girl from Browning. Jonna Jan Fish was last seen on Tuesday, July 9.  
Jonna is 5 feet 128 lbs.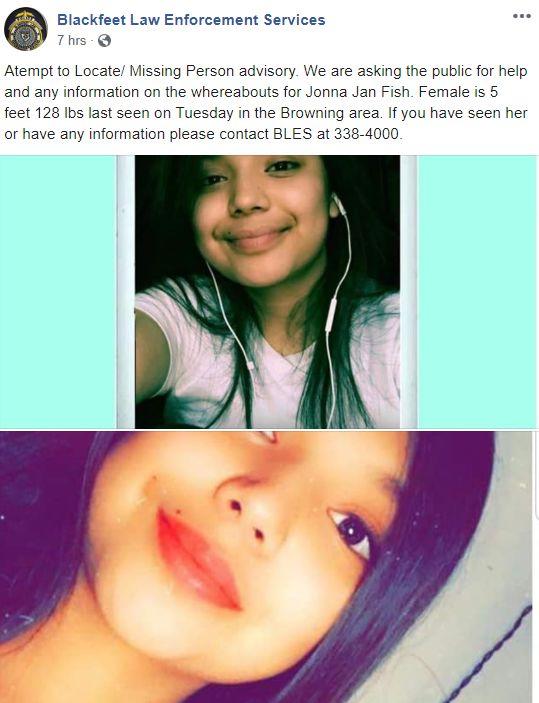 BLES did not provide more information in its social media post.
You're asked to call BLES at 338-4000 if you have any information on Jonna's whereabouts.