GREAT FALLS - Rather than purchasing expensive decor for this year's Russell Auction, the Russell Museum reached out to Great Falls Public Schools to see if students would be willing to make them instead.
Now, Great Falls High students are putting their wood working and welding skills to the test by making table toppers and decor for this year's 51st Russell Auction.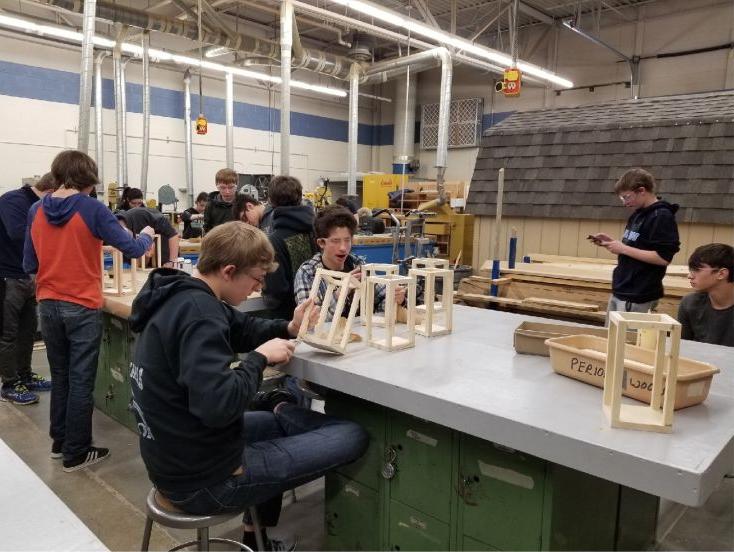 From sanding, nailing, and staining the wood, Great Falls High students are working hard to make sure their contribution to this year's Russell Auction is the best it can be.
While this is the first time Great Falls High students have been involved in the Russell Auction, students are excited for the opportunity.
"We're really excited to be a part of it and be able to make these in our class and we'll be very excited to see them in March," said Declan Okes, a junior at Great Falls High School.
The wooden center pieces will be displayed Friday, March 22, as part of the "First Strike Auction," night.
The First Strike Auction is an event focused on the creations of contemporary artists and will be hosted at the Mansfield Convention Center starting at 6 p.m.
Tickets are $55 for members and $65 for non-members.
In addition to this, CMR welding students are going to be providing three metal bull skulls as part of the auction décor as well. 
Looking forward, Great Falls High plans on continuing to partner with the Russell Museum for future events.
Any extra proceeds will be used to purchase more supplies to further the school's partnerships within the Great Falls community.