Great Falls High School just had a, "Topping Out," ceremony on February 13th to celebrate the final 2 beams being put down on the school's new HUB.
The ceremony consisted of students, staff and community members signing the last 2 beams before watching them be put into their final place.
The tradition comes from Scandinavian culture where they would put a tree on top of a new building to displace the spirits and give thanks for the gifts and ability to construct the new structure.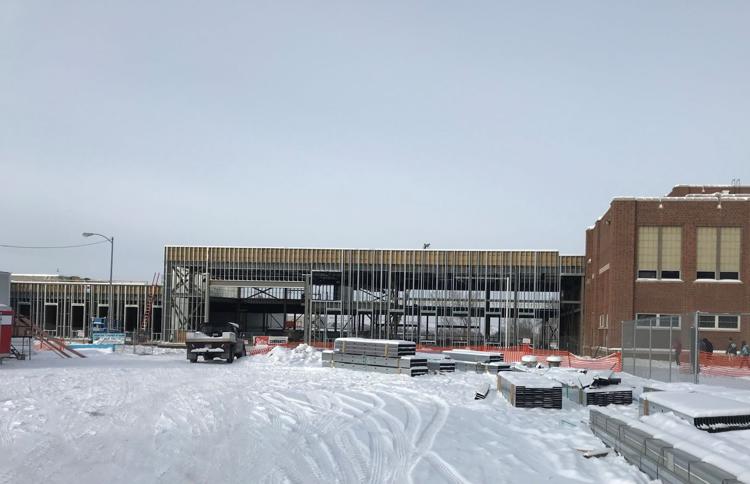 This tradition was later adopted and brought here to America.
In this case, Great Falls High flew the Bison and American flag on top of the beams in conjunction with also placing a wreath or bough on top.
However, for the students and staff at Great Falls High, the ceremony and construction project have a much more personal meaning.  
"Personally, I think it's just a better connection to Great Falls High. I mean, it's like my pride and joy. I bleed blue and white, so this is just a deeper connection that I'll have with the school and something I'll have to remember and treasure forever," explains Jennie Greshan, a senior at GFHS.
Others see this as an opportunity for future generations to learn from.
"I think it's going to be a really powerful statement and a testament to what happens when you invest in education," explains Zach Schermele, a senior at GFHS.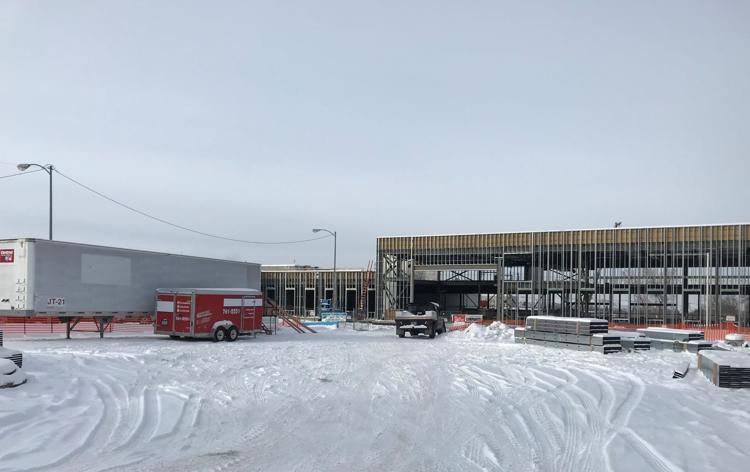 Looking forward, the project manager says the next few steps in the construction process will be to start the masonry and erect the exterior walls.
Fortunately, the next few steps don't completely rely on good weather, so everything should be right on schedule for their due date in October.