Rather than going to a bar like most 21 year olds do on their birthday, Jarred Nichols is choosing to accept clothing donations, instead of drinks.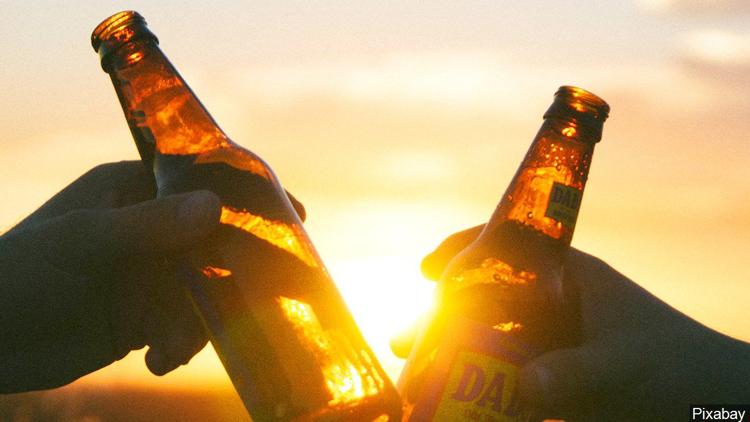 The idea started in a recovery group at Victory Church in Great Falls.
Jarred has been trying to avoid drinking but started to feel pressured into hitting the bars by his friends.
The leader of the group advised Jarred to focus his time and energy elsewhere, such as raising 21 Bibles to donate to the Rescue Mission in honor of his 21st birthday.
However, Jarred wanted to do something on a much bigger scale.
Now, his goal is to not only raise 21 Bible's, but 21 items of each article you can donate.
So far he's raised 18 coats alone since posting his plan to Facebook on February 11th.
In fact, Jarred says his post has been blowing up all over the Online Yard Sale pages around Great Falls; and the reason for his giving heart might surprise you.  
"It just feels like I've done something with my life. Because I've had a lot of help in my life from the Rescue Mission, from the Center for Mental Health, from my family; and it feels good to finally be able to give back," explains Jarred.
Some of the items needed include:
•Winter coats (Adults & Children's); 
•Gloves, Scarves, Hats (Adults & Children's);
•Bibles;
•New Office Supplies;
•New/Newish: Shoes/Boots;
•Books
•Hygiene Products (New)
•Feminine Products (New)
If you have anything else you'd like to donate, Jarred asks that you reach out to him.
His birthday is March 11th and all donations need to be in by March 18th so he can take them in the following day.
The best way to reach him will be through Facebook, where he has his phone number posted along with the option to instant message him.
KFBB will also have a donation box set up at 3200 Old Havre Hwy.
Looking forward, Jarred says he's hoping to make this an annual tradition.
Each year he'll pick a new organization and he'll set a new goal that corresponds to his age.
He hopes to not only build up the Great Falls community and inspire others; but let it be known that people are always there to help.
Jarred also invites anyone struggling to recover from drug and/or alcohol abuse to join Victory Church Mondays, from 6:30-8:30pm for a Christ based recovery group.