GREAT FALLS- The Great Falls Pre Release Center says they're looking for 31-year-old Jessie Burns after she left the pre-release center for work and did not report to work or return to the center.
Burns was last seen wearing a gray sweatshirt, black and white tennis shoes, a black coat and a blue backpack.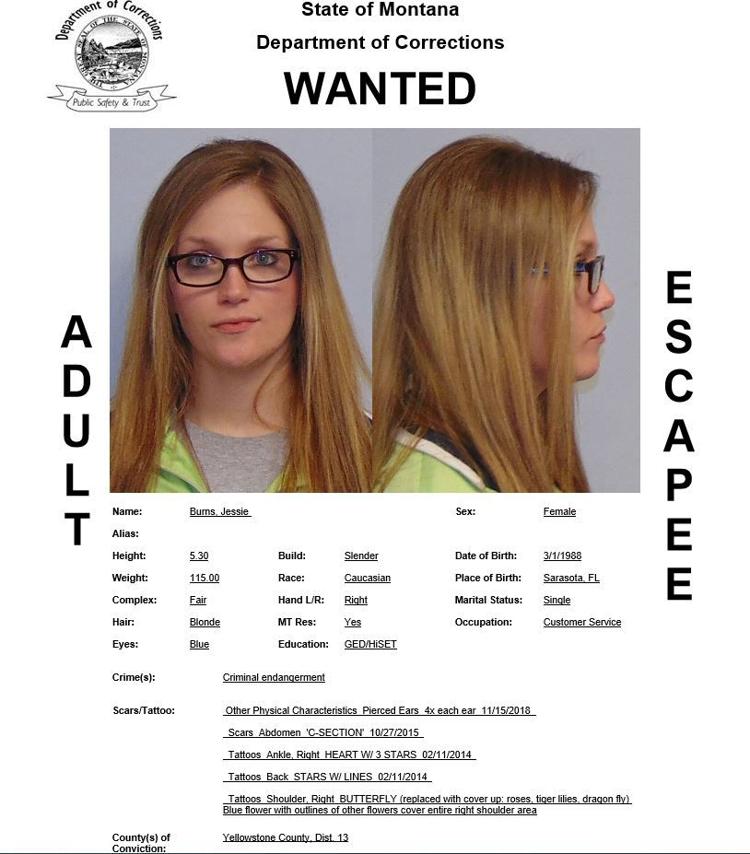 According to the poster provided by the pre-release center, Burns is 5 feet 3 inches tall, weighs 130 pounds, has blonde hair and blue eyes. She also has a tattoo on her right ankle of a heart with three stars, a black star with lines, a tattoo on her right shoulder, the poster says there is a tattoo on her right shoulder of a BUTTERFLY (replaced with cover up: roses, tiger lilies, dragon fly) Blue flower with outlines of other flowers cover entire right shoulder area, and a C-section scar on her abdomen.
The Montana Department of Corrections Correctional Offender Network Search page for Jessie Burns shows multiple offenses, two for criminal possession of dangerous drugs, one for criminal child endangerment, one for escape, and one for bail jumping.
If you have seen or know where Burns is you are asked to notify your local law enforcement.