HELENA – The Montana Department of Transportation (MDT) will start construction Thursday on a new roundabout at the intersection of York Road and Lake Helena Drive, according to a press release.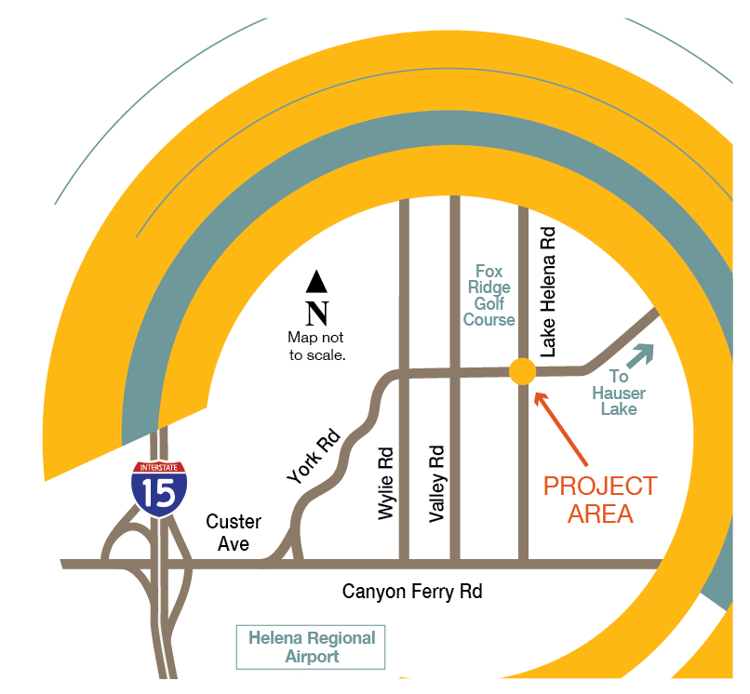 Crews will start work this week on a detour route that's located south of the project, to accommodate those travelling in the area. Through to early next week, drivers can expect the following during the detour building process:
One open lane of traffic from Monday to Friday, and two lanes over the weekend.
Flaggers to safely guide traffic through the area.
Delays anywhere between 10-15 minutes.
Construction work during the day from Monday to Friday.
The detour is set to finish next week, and will remain throughout the construction of the roundabout. Once it is open, travelers can prepare for:
Two lanes of traffic open in each direction.
Gravel surfaces
Stop signs to manage traffic.
A reduced speed limit to 25 miles-per-hour.
"The detour route will allow motorists to safely bypass the construction area and should significantly reduce the impact to their commute lines," said MDT Engineering Project Manager Jack Carlson. "[They] will still need to slow down and plan ahead to allow extra time through the work zone."
For more information and updates on the projects, you can visit MDT's official site.