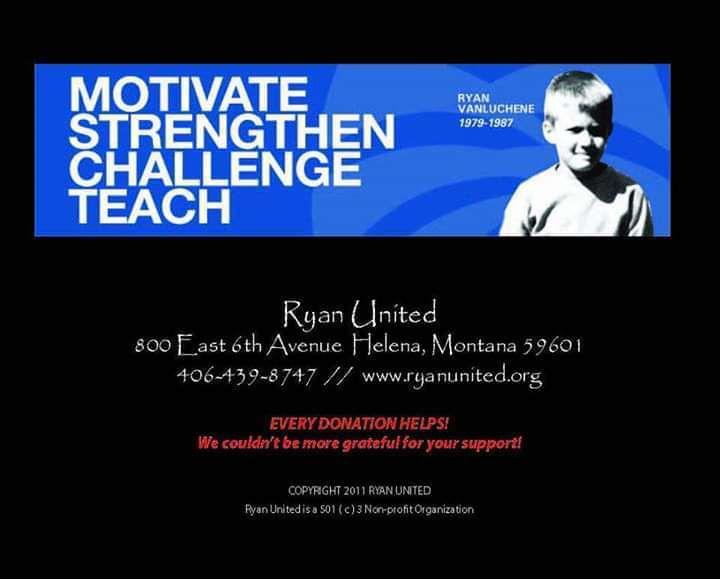 In tonight's Community Spotlight, we talk about an upcoming benefit for "Ryan United." 
The event will take place at the Crown Lounge and Casino in Great Falls, starting at 11:00am on August 24th and wrapping up at 10:00pm. 
The day will feature a silent auction, live music, microbrews, 50/50 drawings and more. 
Proceeds from the auctions and 50/50 will go towards Ryan United, which is a non profit organization formed in memory of eight year old Ryan VanLuchene, who was abducted and murdered by a repeat sex offender while playing in his backyard in Libby, MT. 
For more information about the event, head over to their Facebook event.