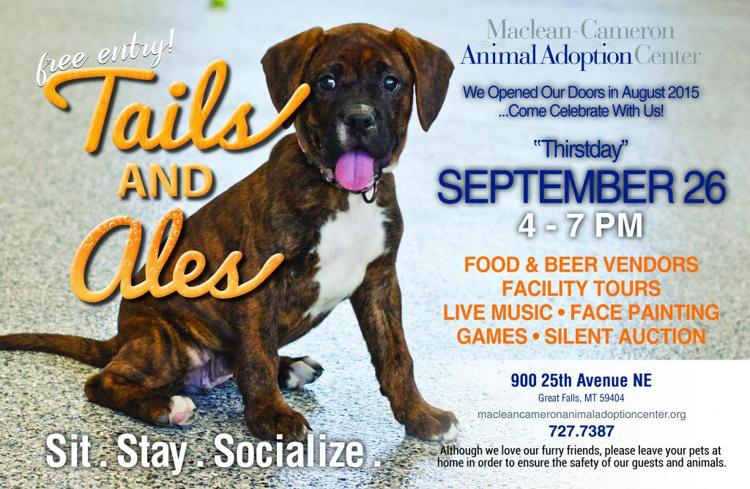 In tonight's Community Spotlight, Trace Richburg with the Maclean-Cameron Animal Adoption Center stopped by the KFBB studio to talk about the Tales and Ales event happening at the Center. 
This year's celebration will take place on Thursday, Sept. 26th from 4:00pm-7:00pm. Please, no pets allowed. 
The evening will feature music, food, beer, tours, face painting, games, and an auction. 
The night celebrates four year's since the center's open, as well as offering an inside look for interested visitors. 
For more information, head to their website.