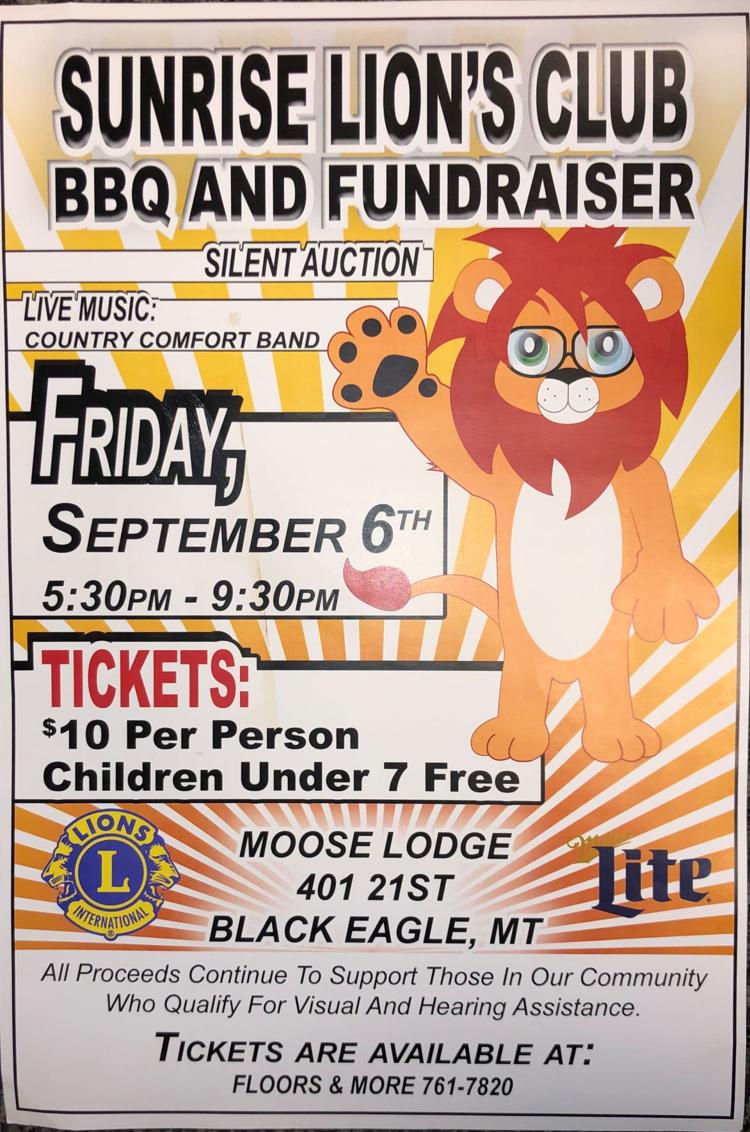 Community Spotlight: Sunrise Lion's Club is holding a Barbecue and Fundraiser September 6th from 5:30 P.M. to 9:30 P.M.
All proceeds will go toward supporting those in the community who qualify for visual and hearing assistance.
The event will take place at the Moose Lodge, 401 21st Street North East, in Black Eagle, Montana.
Tickets are $10 per person and children under 7 are free.
There will be a silent auction and live music from the County Comfort Band.
To purchase tickets or for more information call Floors & More at 406-761-7820.