CMR High School recently received a $1,000 grant from the Great Falls Public Schools Foundation to purchase 6 brand new CPR mannequins; completely changing the way health is taught throughout the school.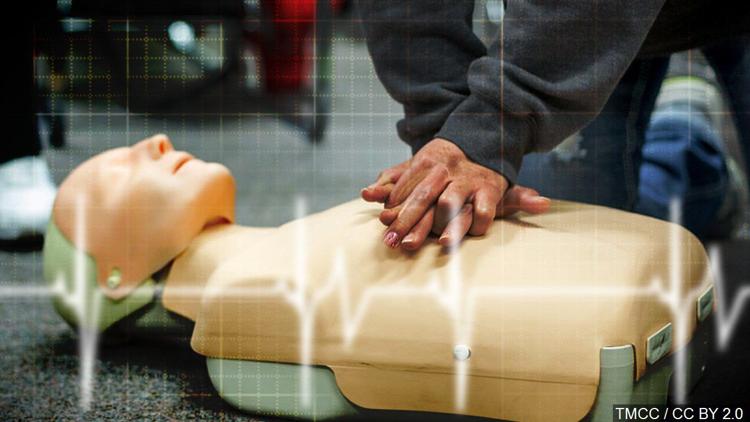 Cardiopulmonary Resuscitation, otherwise known as CPR, is a life saving skill that just got a little bit easier thanks to these new mannequins with light sensors built into them.
The lights indicate if your compression's are too deep/shallow or if you need to slow down/ speed up your compression rate.
For the students at CMR High School, this has completely changed the way they live their everyday lives.
"It's good to know that if I do come across something bad, I could save somebody," explains Hallie Larsen, a senior at CMR High School.  
"You definitely get more confident, like know you have these life saving skills with both first aid and CPR; and in the event that something could happen to someone, you'd be able to be helpful and could potentially save their lives," says Hannah Eckhardt, a junior at CMR High School.
CMR's health and science teacher Christi Virts says the new CPR mannequins have continued to change the way she teaches both students and staff life saving skills.
Not only this, but it has given her students a better idea of the medical field and has even had an influence on what some of them want to do after they graduate.
Looking forward, Christi explains that she'll try her best to continue finding better ways to teach CPR and would advise any school to invest in the newer piece of technology.