Carroll College and incoming Assistant Football Coach Jay Staggs have agreed to part ways after he was accused of sending inappropriate texts to a player.
The incidents happened while Staggs was the assistant coach at Idaho State after coach Rob Phenicie hit a player in the shoulder pads during halftime of a game.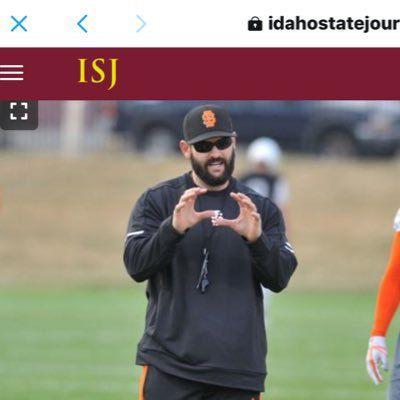 Saints Athletic Director Charlie Gross made this statement on Carroll's Athletic page, "It's a very unfortunate situation at Idaho State.  In light of finding this information before Staggs began employment, Carroll will move in another direction." 
That search for a new assistant has already begun. 
Staggs  is a former professional American and Canadian football defensive back.  Signed by the Chicago Bears in 2007 as an undrafted free agent his career was short lived in the NFL.  
His coaching career consisted of the following:
Coronado High School, Henderson NV, JV Coach
UNLV Staff Member
Defensive Coordinator, Adams State.
The investigation into the matter at Idaho State is still underway.