"I just think there's a lot of things you don't need to buy new..."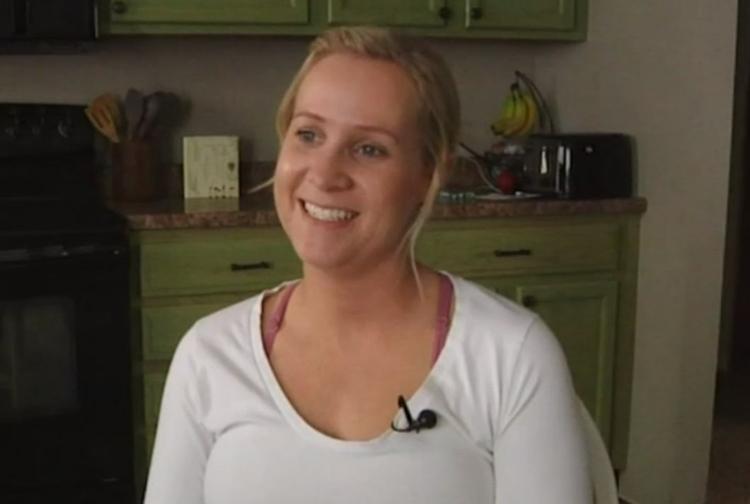 In 2019, it's not about how much you spend, but how much you save. And Shelley Sauder is a master at saving, on everything from home decor she makes herself to big ticket items, like her wedding dress. 
"So I went on Amazon and found dresses I  liked, and I specifically looked for ones I could ship back if I didn't like them or they didn't fit, and this was I think $70."
So what does it take to become a full-fledged bargain shopper?
Shelley says, it all starts with the internet.
"You can just easily like a page of a store that you shop at a lot, and Facebook is designed to know, it will tell you when they're having a sale or they'll tell you that they're having a sale because obviously they want you to come."
And the people behind the scenes, who determine those sales, agree.
"There's 8 of the 12 months, I  randomly post a date on Facebook, nobody knows the date but me, I just randomly put it on there, and will post it the day before and the day after, and all you have to do is show your phone, and show the picture of the coupon on your phone, and that's 50 percent off everything donated in the store, and 25 percent off everything that is brand new," says Chelle Fried with Easterseals-Goodwill Northern Rocky Mountain Inc.
During a recent trip to Goodwill, Shelley bought a good chunk of her future baby's wardrobe, along with an outfit for herself, and one for her son Tucker... all for less than 25 bucks.
But the savings extend beyond traditional business pages.
Most communities have some sort of online market place for you to buy, sell and trade items. In Great Falls we have the online yard sale through Facebook. But don't forget that the internet is borderless, so you can move beyond just your community to find what you need.
And have we mentioned Pinterest? Because if you can't find exactly what you're looking for, both women say you can just make it on your own.
"Pinterest is great for upcycling and Halloween," says Fried. "So a couple things for upcycling, is you take the most unique item and turn it into something else, so you take a teacup and turn it into a bird feeder, an entertainment center and turn it into a kids kitchen set."
Shelley agrees. "It feels good, like when I find something I know is either a really good deal, or like I said I fix a lot of things up, if I see something that kind of looks like a mess, I think I know I can fix that up,  and then when I fix it it's like a huge satisfaction."
In addition to sales you can find on Facebook, Goodwill Stores across the country also have what's called "ShopGoodwill.com." It's like an eBay for Goodwill, but full of unique and collectible items, for a bargain, of course.