When driving along 5th Avenue North, you might notice the Grace Home. It's a place that helps homeless veterans get back on their feet.
"The Grace Home has given me a place where I can heal," resident Edward Aguasanta said. "Where I can actually transition from where I was in life as far as coming home from war."
The Grace Home has been around for two years now, and looks to give veterans hope.
"A lot of residents coming in have been homeless for awhile," Grace Home Organizer Jennifer Lehman said. "So a hot shower, good meal, a change of clothes and a pillow is the very first thing we do."
Jennifer wasn't around when the home was initially created, but says she fell in love with what the founders created instantly.
"They always had a dream to open up a shelter or group home specifically for veterans in crisis."
Today, Lehman works to help veterans both find a job they are passionate about, and permanent housing once their six months with the Grace Home expire.
"We do an assessment on what their resources currently are available, are they able to utilize VA Health? Are they receiving any type of income through SSDI? Or VA pension? Or do they have a disability rating? A lot of times those are steps that haven't been completed."
In addition to the logistics, Lehman also provides moral support to her residents.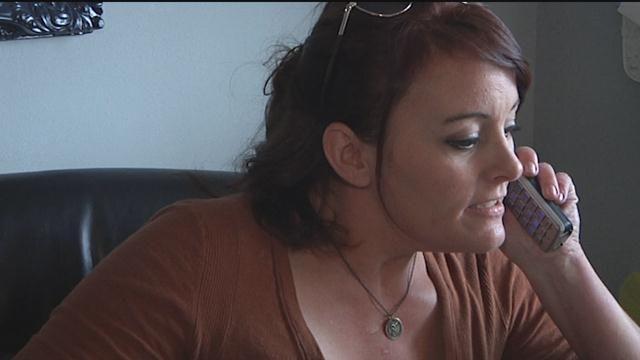 "I think someone much smarter than me had said poverty is the absence of hope, so in that statement you could be poor and not be impoverished, because you may still have hope and you can be very wealthy, but be impoverished because you are hopeless."
Residents at the Grace Home say they are grateful for Jennifer's hard work.
"She's the brightest thing that's ever happened," Aguasanta said. "She's impacted my life in many ways."