During wildfire season, firefighter crews can be on call 24 hours a day 7 days a week. They're sometimes sleep deprived and hungry, but they continue the fight.
Fighting for them is Sally One. 
It's an emergency disaster response unit from the Salvation Army that provides food and water for firefighters, police officers, paramedics and other first responders.
When disaster strikes and responders are away from their home working overtime, the unit is more than just a food truck. It turns into a truck of hope.
Jesse Oldham, Salvation Army Disaster Coordinator, said, "When we show up, they know they have a place to relax, to unwind, to de-stress and get a little of nutrition. It's become a fixture in a lot of our incidents."
Sally One has been especially critical for surrounding volunteer fire departments.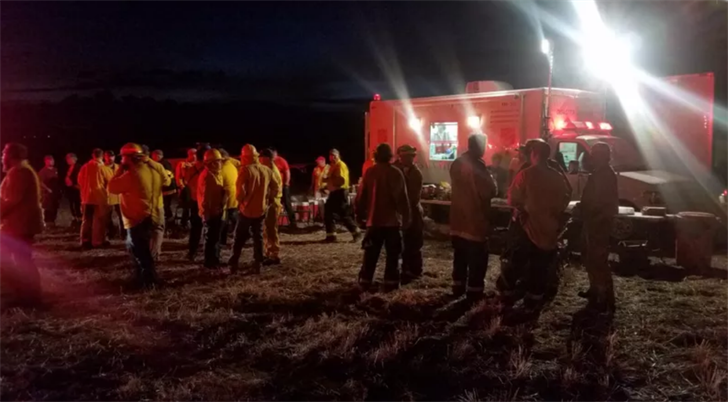 Michelle Payne, safety officer for Vaughn Volunteer Fire Department, said it's not often that first responders need to call for help, but Sally One has come to their rescue countless times.
"Volunteer fire departments don't always have the staffing that we need," Payne said. "Sometimes we can handle it and mitigate it in our own district, but most of the time we run into a situation where we just have to bring in the resources we've got to bring every thing we got. Those necessities and those things that we have that we call them for has been a valued asset."
Before Sally One came into the picture, she said community members gave all they could to help the department. When Sally One comes in offering relief as simple as a bottle of water or a bag of chips, it's made a big difference in their operations.
Payne added Sally One has played a tremendous part in making sure that firefighter rehab time is minimal and making sure they have the resources they need to sustain the long hauls. It's more than just the physical aspect that takes a toll on crews, but sometimes being out in the elements for so long can impact the mind.
Sally One says they depend on donations to come in year round so they can continue to operate at the rate they do. If you want to donate call Jesse Oldham at 406-761-6506.