Driving southbound on Highway One, the view is beautiful. The drive features mountains, animals and lots of farmland - and a giant woolly mammoth made out of steel. It's one of the signature pieces at the world-renowned Ohrmann Museum in Drummond.
The process of creating a life-size mammoth is long and labor-intensive. The artist who made the sculpture didn't start with that particular piece, but began sketching in notebooks and painting with watercolors.
Bill Ohrmann stopped sketching and painting to pursue wood carving in hopes of standing out in the Montana art scene,
"He concentrated on wood carving because there's very few wood carvers and an awful lot of painters," said Bill's son, John Ohrmann. 
When Bill wasn't ranching his farm, he was wood carving. He started entering art shows and winning awards. From the 1960s to the 1990s, Bill produced over 200 wood carvings. Towards the '90s, Bill was ready for change. He started painting again and began making steel sculptures.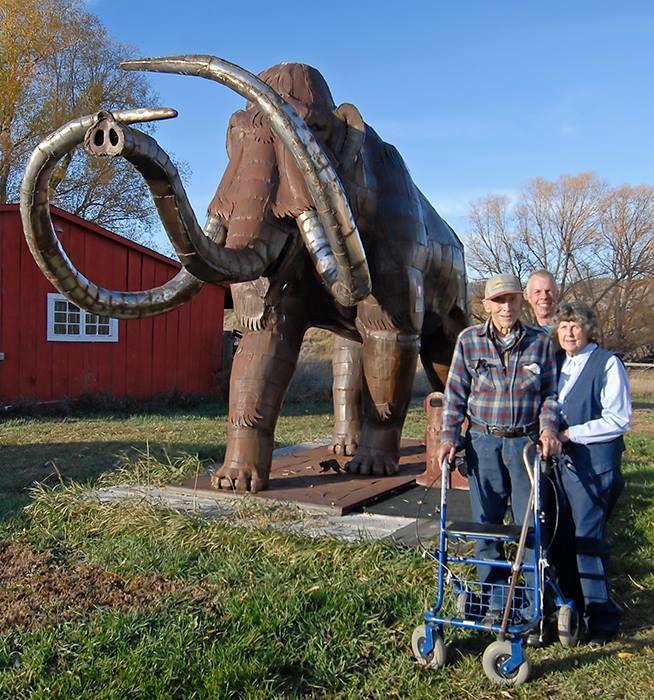 The first piece he created, with the help of his son John, is a life-size grizzly bear which stands in city park in Phillipsburg. Together, as a team, Bill and his son made over a dozen life-size steel sculptures. 
Bill died in late 2014, just a few weeks shy of his 96th birthday, but his legacy continues to live on at the Ohrmann museum in Drummond. John says the museum is now a destination for people in Montana, around the country and even around the world. 
"A pictures worth a thousand words. Dad's paintings are worth 100,000 words," John Ohrmann said.