A small Butte business is helping make a difference in the lives of people with disabilities, one taco at a time. The Dish-ability food truck is this week's Montana Treasure.
Dish-ability was only a vision three years ago. Today, it employs 6-10 workers with disabilities at a time. They prep food, wash dishes and work the line.
Cofounder Cassie Wick says Dish-ability helps many people with disabilities get the skills they need to join the workforce.
"It's a stepping stone for people," Wick says. "It's a resume builder, it's a confidence builder and it really gives people an opportunity to try something new that they may not have been given before."
She says Dish-ability benefits abled people as well.
"It gives people a really cool opportunity to interact with people with disabilities, which isn't always the case," she says.
Austin Espelin has been working with the food truck Dish-ability since day one.
"It gives you a sense of accomplishment and it feels good," Espelin says.
The truck is self-sustaining, and Wick says it adds some diversity to Butte's food.
With a recipe in hand, Dish-ability workers can make anything possible. The truck's diverse menu includes a rotating lineup with specials such as chicken and waffles to vegetarian honey-sriracha cauliflower "buffalo wings". 
Dish-ability will be serving up at various locations throughout Butte in October. Check out their Facebook to find their locations.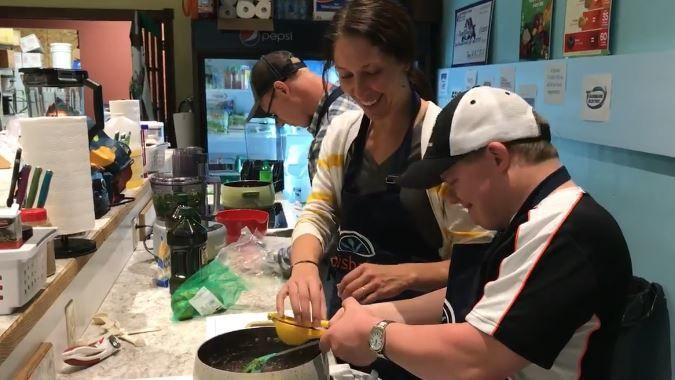 If you know someone who is disabled and would benefit from a job, you can contact the Silver Bow Development Disabilities Council at 406-723-4061.
October is National Disability Employment Awareness month.