Excitement is building for the British royal wedding on May 19, when Prince Harry will say 'I do' to American actress Meghan Markle at Windsor Castle. Millions of people around the world will tune into the event, hoping to catch guests dressed in their finest dresses, elaborate hats and maybe even the glittering of royal jewels.
There are nearly 24,000 stones in the British royal family's collection of jewels and a long-standing rumor says that the only stones in the collection from North America are Yogo sapphires from Montana.
But the sparkle, the shine, the perfection of color and clarity have captured many more hearts than those of English monarchs; they have enchanted geologists and jewelry lovers alike.
Perhaps no one has such a love or knowledge of the stone as Don and Jason Baide, the father and son duo behind the Gem Gallery in downtown Bozeman and the new owners of the Vortex Mine in Yogo Gulch.
While sapphires can be found across the state, Yogo sapphires are exclusively found in the Yogo Gulch of the Little Belt Mountains in Judith Basin County.
Don Baide worked in the mine alongside his best friend and the owner of Vortex Mine, Mike Roberts, for years until Roberts was tragically killed in an accident underground.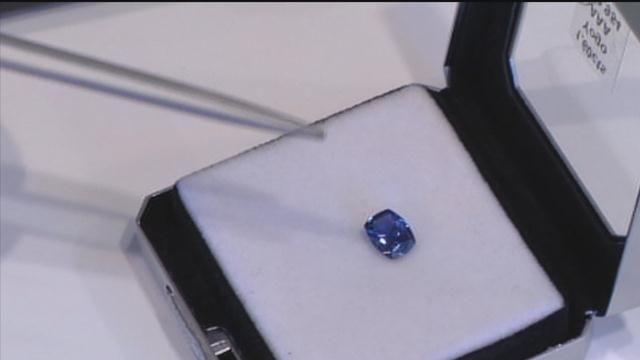 Last August, Baide purchased the Vortex Mine from Robert's widow. He plans to spend this summer renovating it, bringing it up to code and making necessary improvements, before re-opening it to mine for sapphires again.
Experts say at least 28 million carats of Yogo sapphires might still be in the ground.
Baide's work in the mine falls coincides with his son Jason's graduation from Montana State University this spring with a degree in studio arts.
Jason will take over the Gem Gallery with his eye on design.
The Baides say once the mine is in production, they will sell Yogos to other jewelers as well, so plenty of people can have a touch of Montana's magic.
As to whether Montana Yogo sapphires are actually a part of the Crown Jewels of England, all Don Baide will say is "no comment" - allowing the rumor to live on.