UPDATE - Tyran has been found safe and Lanetta Mellstead is in custody, according to the Department of Justice.
---
Authorities are searching for 7-year-old Tyran Ban Campen, who has been missing since Wednesday, August 21st.
He is believed to be with 43-year-old Lanetta Mellstead. Authorities say the non-custodial mother took her 7-year-old son from the custodial father. She abuses drugs and is considered a direct threat to the life of the child.
A photo of the child has not been released.
They are possibly in Sanders, Missoula, Lake or Flathead counties. They could also be in Shoshone, Bonner or Kootenai counties of Idaho.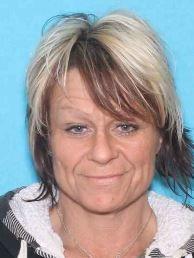 They are believed to be traveling in a black 1996 Ford Explorer. It has a Montana license plate with the numbers 54-0676B.
Mellstead has the alias names of Van Campen, Karisa, Ross and Lanetta.
If you have any information, call the Mineral County Sheriff's Office at (406) 822-3555.