GREAT FALLS- Al Shryer is a Vietnam veteran who served two tours overseas.  
During his first tour, he worked in logistics with cost saving analysis.
However, during his second, things were a little bit different.
"As I was getting closer to going home, they put me in charge of the local bakery. It was on the base and had something like 20 Vietnam civilians and a couple military underneath me," explains Shryer.
It was at this bakery Al earned his medal; but for him, it was just another day in the office.
"I did my duty. I mean, I did my job. I wasn't expecting a medal out of it. I just found a problem and I figured out a way to solve it," further explains Shryer.
Al ended up saving the military hundreds of thousands of dollars during his remaining time in Vietnam.
Through his experience in logistics, Al was able to cut corners and make things more efficient at the bakery.
While it might have taken the military some time to see Al's potential, his wife Millie knew it was there all along.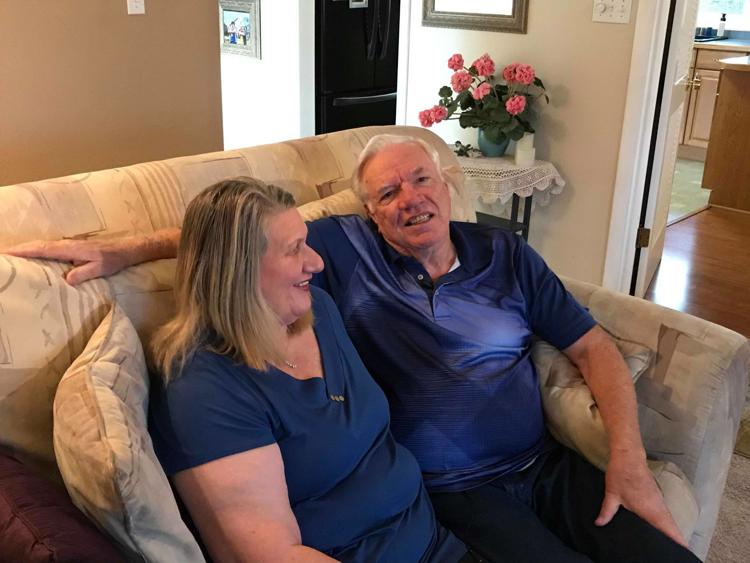 "I thought it was about time they recognize his skills," laughs Millie.
Unfortunately, the military's recognition would come 48 years later; all because of some lost paperwork.
In fact, it wasn't until last year when he and his daughter decided to get some cleaning done that he found out. 
"I saw his DD-214 and I was reading through it, and one of the things said a bronze medal and I said, 'Hey dad, I didn't know you got this.' And he was like, 'Yeah, I never did get it,' " explains Sherri Lauver, Al's daughter.
However, for his family, that just wasn't good enough.
"He was proud of his service he did and I figured if someone got a medal while they were in the military, they should get it," explains Lauver.
So, Sherri took the paperwork to one of her co-workers who work's with disabled veterans.
Then, they reached out to Senator Daines office and one year later, Al finally received his Bronze Star.
While the medal is a great honor to Al, one of his greatest gifts is still on the way.
"This is his first great-grandchild. His middle name will be named after him. His name will be Matthias Emerson Alfred," explains Rachel Alcain, Al's granddaughter.
Today, not much has changed for Al and his family.
To them, he always has, and always will be, their hero, husband, father, grand-father, soon to be great grandfather, and now, a Montana Treasure.