PIPESTONE - Homestake Pass was blocked for hours on Wednesday morning after an overheated pickup caught fire on the Whitehall side of the pass.
The Montana Highway Patrol reports that around 8:35 AM, a truck pulling a sailboat was traveling up the pass and started to overheat. The driver pulled over but the engine was on fire. He suffered burns to his hands while trying to use three fire extinguishers to put out the blaze.
An MHP trooper said the truck was a total loss, but the boat wasn't damaged. The scene should be clear by noon.
Whitehall and Butte firefighters responded to the incident, along with MHP.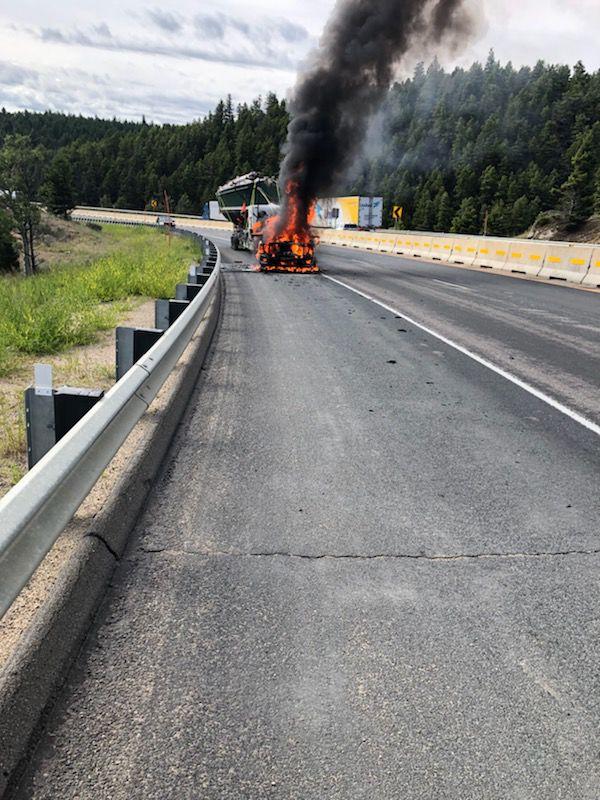 Drivers were advised to detour; one option is taking Highway 2 from Butte to Whitehall.
Traffic was backed up for two miles while crews responded to the scene.
--Reporting by Brooke McCarthy