A Missoula dog is taking Instagram by storm, garnering more than 10,000 followers on the social media platform.
The mini Australian shepherd named after one of his owner's favorite Treasure State brews is Montana born and Missoula bred.
Eddy, named after the tasty pale ale from Missoula's KettleHouse Brewing, is a two-year-old Australian shepherd with thousands of followers on Instagram.
"His color scheme was really close to my favorite beer here, which is "Eddy Out" and he looks really similar to that, and my first two years I lived on Eddy Ave," explained Eddy's owner, Haley Driver.
Driver said she got him from a breeder in Polson and loved the ball of energy ever since.
Driver came to Missoula for college, but ended up finding her home here.
Wanting Eddy to be a Missoula-made dog, she's captured every step of his journey to fit the description, but she didn't think Eddy would become Instagram famous.
And Driver said her goal isn't to cash in on Eddy's Instagram fame, but to highlight what makes living in Big Sky country so special.
"It was really important to take really cool photos and kind of show the surround areas that are so beautiful," she says, "and I think the combination of him and the adventures we've been lucky enough to go on and just taking photos of beautiful Montana and the Pacific Northwest in general has been really fun."
Between being named after a popular Montana brew and his journey through the breathtaking Montana wilderness, Eddy has a lot of fans in the Garden City. 
"I hashtag Missoula a lot, and a lot of Missoulians come up to me and are like, 'Oh, I've seen that dog on Instagram,' and are like is that Eddy Out? And I'm like yeah, it's been fun," she said.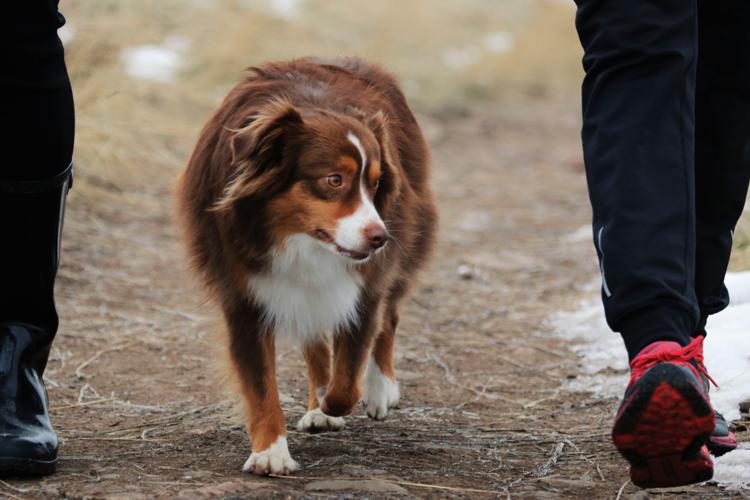 Despite going viral on Instagram and even BuzzFeed, Driver is just happy going on adventures with her best friend across Montana.
"You just really feel like he's listening to you and sometime I joke that he's part human."
If you want to see more photos of this beautiful mini Aussie, you can check out his Instagram page called "Eddy Out and About".