BOZEMAN-  A Main Street staple recently closed its doors leaving community members saying "why," and "where is the soup going?"
The Garage Soup Shack & Mesquite Grill has sat proudly at the end of Main Street for close to 20 years.
So when the construction fencing went up around the building and a closed sign hung in the window people had a lot of questions.
Travis Collins, one of the owners says a woman saw him on the street and cried to him over the loss of the restaurant.
But Collins says, it's very true that The Garage Soup Shack & Mesquite Grill on Main has closed its doors but it will 100% re-open in the same location with a very similar menu under a new name.
The Garage Soup Shack & Mesquite Grill will become Shine Beer Sanctuary. 
Shine Beer Sanctuary have a taste & take Bottle Shop the previous restaurant did not feature. 
Owners Pete Strom and Travis Collins say the new location will feature the best of The Garage, La Parrilla (another restaurant owned by Storm) and 30 beers on tap.
So what that means- the world famous soup will be back. 
"It's going to be someplace where everybody can come and get what they need out of it," Collins said, "They can play cribbage talk to friends, sort of a meeting point for the community."
Collins and Storm added that The Garage had a great run but with the evolution of the community the restaurant needed to progress with it.
The owners reiterated that even though the restaurant will now have a partial beer focus it's definitely still a family environment and kids are welcome.
On a cosmetic for the building will look different-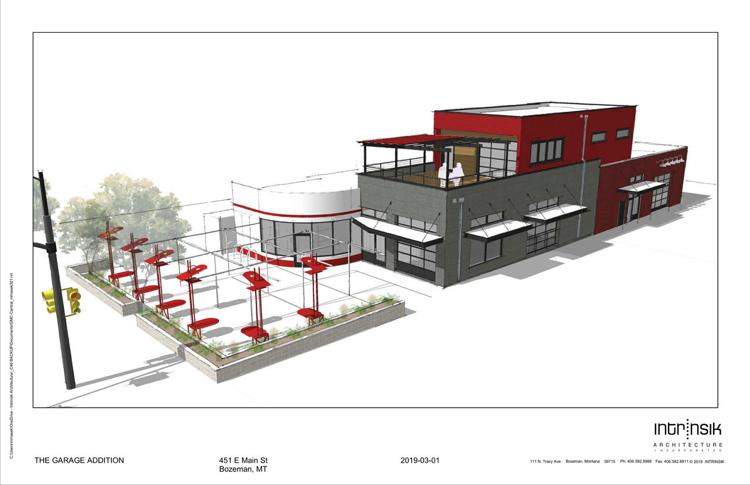 They will be adding a shaded rooftop patio for people to dine at.
The plan is to re-open mid-July.