BOZEMAN - As Missoula gets ready to welcome a new superintendent, Bozeman is looking for theirs. The search got clearer on Wednesday, as candidates met in Bozeman for interviews.
The nationwide search landed on four options, with the final candidates coming from school districts and an educational publishing company:
Richard Schroeder, Senior National Director of Academic Planning at Massachusetts' Houghton Mifflin Harcourt Publishing
Sarah Brown, Chief of Human Resources at Florida's Manatee County School District
Robert Connors, Superintendent of Montana's Glasgow Public Schools
Christopher Hines, Deputy Superintendent at Texas' Conroe Independent School District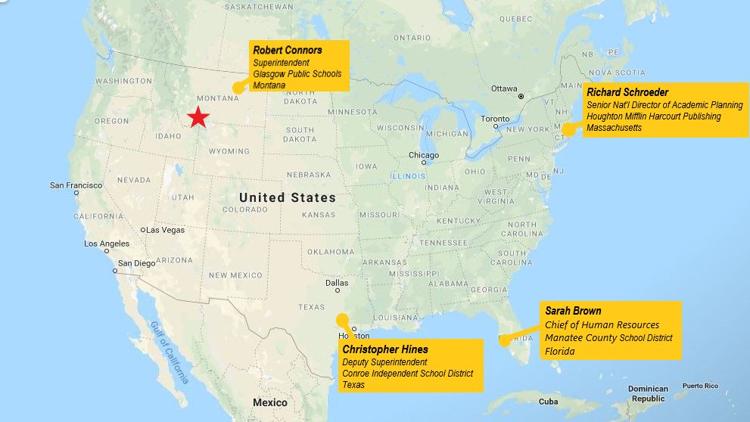 All of the candidates were invited to a public meet-and-greet Wednesday afternoon at Bozeman High School, although only three showed up. The school said on Wednesday that Massachusetts-based Richard Schroeder hadn't responded to their interview request.
School officials add they're looking for someone with a steady hand to guide the ambitious projects the district is tackling, including the high school splitting in two, and a ninth elementary school on the horizon.
"We have a lot going on in a growing district," says Bozeman trustee Gary Lusin, "that we need to make sure an individual has the skills to recognize that and be able to deal with that and stay calm and cool in the meantime."
Former Bozeman superintendent Robert Watson will transition to his new role as Missoula Public Schools superintendent in time for school to start.
Superintendent interviews took place on Wednesday afternoon following the meet-and-greet. The school's website says a decision is expected to be made at the school board meeting on Monday.