BOZEMAN- Police in Bozeman are asking for your help finding the person responsible for a vandalism case that's left one person without a car.
Carly Hendrix is a recent graduate of Montana State University and was recently told by her insurance company that the vandalism on her car was some of the worst they have ever seen.
Hendrix has been working as a waitress in Bozeman for a few years.
After graduating she was able to purchase her dream car, a brand-new Volkswagen Beetle.
It was the first new vehicle she's ever owned.
"For me to be able to purchase this new car was just really [an] exciting milestone in my life," Hendrix said.
She says her Beetle has personality and life, it was the kind of car that begged to be driven in the sun.
She got to drive her dream car for about two months until it was vandalized.
"It was probably about 6 o'clock that I parked my car," Hendrix said, "I came out a couple of hours later and it was just....yeah."
The brand-new Beetle was scratched on almost every panel, parts were beaten in, and parts of the hood were destroyed.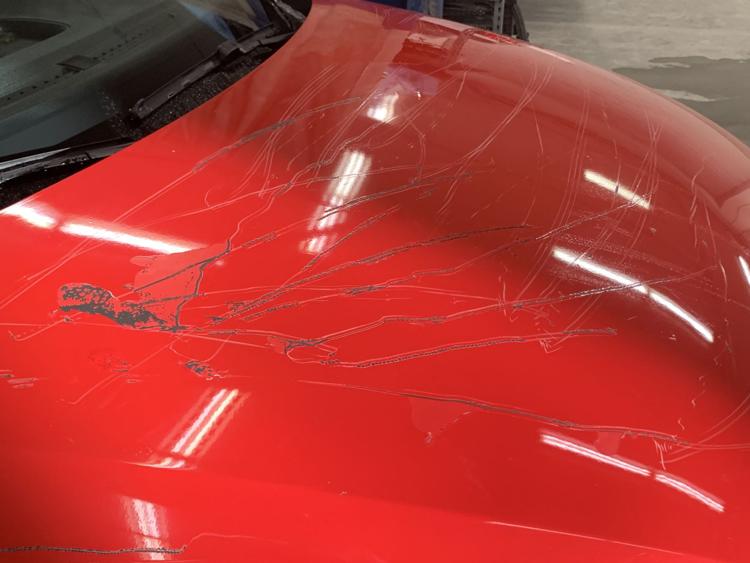 "I bust burst into tears, I was so upset," Hendrix said, "someone had to have taken some time to do that."
Wednesday evening she did receive word that her car would be repaired from her Insurance company. She still will be out a vehicle for a month.
"It hurt my heart more than anything that someone would do that," Hendrix said, "you know I worked really, really hard to be able to get myself a nice vehicle and I just don't feel like I deserved what happened to me."
Police say this happened in Bozeman on the streets of Cascade and Stafford, this is an active investigation and police are requesting that if you know anything to contact them.
They do believe this to be random.
She's currently borrowing a car from her friend, she has set up a GoFund Me if you're interested in helping her with rental car coverage, that information can be found, here.