MISSOULA - One victim has died after an overnight shooting in Missoula. Three other people, including a Montana Highway Patrol Trooper, are being treated for gunshot wounds.
Newly released court documents paint a better picture of how the tragedy played out overnight.
Court documents say it started as a road rage incident as two parties left a Missoula bar just before 11 PM.
Johnathan Albert Bertsch, 28, flashed his headlights as he followed a car with three people inside from Marvin's Bar to Expressway.
When the driver of the other vehicle stopped, witnesses say Bertsch immediately started firing high-caliber rounds.
A passenger inside the car died. The driver of the vehicle and a second passenger were both shot but conscious when law enforcement arrived. 
Authorities say Bertsch took off and headed to Evaro. That's where he reportedly shot Trooper Wade Palmer. 35, near the bar and casino just after midnight.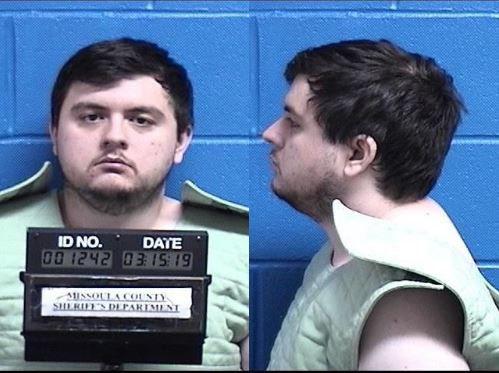 Court documents say Trooper Palmer reported he was under fire. Dispatch was unable to reach Palmer by radio and law enforcement arrived to find him shot, unconscious and still in his patrol car. He was transported to the hospital with life-threatening injuries. He was later transferred to Salt Lake City for treatment.
Law enforcement contact Bertsch's father Burton Bertsch at the Gray Wolf Peak Casino. According to court documents, Burton told law enforcement he called his son and that Johnathan told him, "I had a road rage incident... I think I might have shot a cop."
Burton also told law enforcement his son usually carries a .45 caliber handgun and a rifle in his vehicle.
Johnathan Bertsch was arrested just after 6 AM. He's facing four felony charges - one count of deliberate homicide, and three counts of attempted deliberate homicide.
He's expected in court Monday, at 2:30 PM.
A GoFundMe page for Trooper Palmer has been set up. Click here for more information.
Friends and family are also fundraising for the deceased victim, Shelley Hays, and Julie Blanchard, who survived the attack and called 911.