BOZEMAN, Mont. - A new hotel for Bozeman is just the latest sign of the rapid expansion for the state's fastest growing city.
When it's built, the 104-room Residence Inn Bozeman will be one of the first things visitors see when they drive in from the east, essentially playing the role of Bozeman's welcome mat.
But it's not tourists the hotel will likely make the biggest impact on.
"It was a vacant lot," Bozeman's deputy mayor Chris Mehl says about the lot at 815 E. Main. "It's gonna bring more money into the community."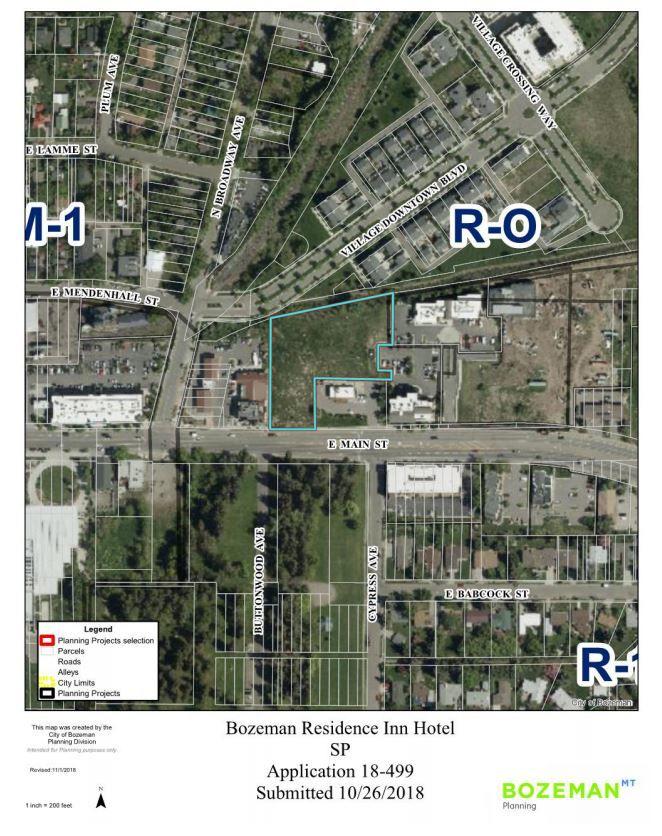 The hotel will be 3-4 stories tall and spread across nearly 2 acres. Since it's built on a hill, the eastern end will only have three floors, while the western end will have four floors.
The hotel will go up between Main Street's Town Pump and Jackpot Casino East.
"It's really close to Highland, it's close to the interstate, it's an area, frankly, where businesses should go," says Mehl.
But it's not where businesses have always gone.
The area is still known to some generations in Bozeman as a place where businesses "go to die."
Notable, in 2014, just blocks away from where the Residence Inn is set to go up, a hotel room suffered damage after a meth lab exploded.
The hotel has since been demolished, and the area has been reborn, with new construction moving in and small businesses taking off.
It's not just business city officials hope the hotel will help. With the hospital just a mile away, the health community in Bozeman will be even more accessible for outside experts.
"That means if there are more patients coming in, they can have more doctors, more specialists that we then enjoy, also," Mehl explains.
The Residence Inn is one of many hotels going up around Bozeman.
The Armory Hotel just off of Main Street is set to open in a few months, and there are plans for Marriott-brand AC Hotel to go up nearby.
"For the longest time we had hotels downtown, but they weren't medium or high end," says Mehl. "I think you're seeing a greater variety of hotels than we've ever seen before in Bozeman."