UPDATE-  U.S. Senator Steve Daines recognized Chloe Milsten as "Montanan of the Week," each week the senator highlights a Montanan by submitting a statement of recognition in the official Congressional Record.
That statement as followed was submitted to the Congressional Record-
Mr. DAINES. Mr. President, this week I have the honor of recognizing Chloe Jean Milsten of Park County for her spirit of entrepreneurship in Livingston.
While still in high school, Ms. Milsten opened and operated her own business, Chloe's Barkery. Located in downtown Livingston, Chloe's Barkery sells dog treats to the Park County community. Now, after her high school graduation, she continues to manage the shop, providing Montanans with a unique, healthy bakery tailored for dogs.
Ms. Milsten's family has been a tremendous support system during her business endeavors. Her parents were some of her biggest influences in encouraging her to launch her business. Additionally, her younger sister Taeyha assists in the day-to-day operations of the store. Chloe's Barkery is the perfect example of a successful family operated business that we can all be proud of in Montana.
Ms. Milsten's interest in animals is not merely related to her entrepreneurial spirt, but also that she hopes to become a veterinarian one day. I applaud Ms. Milsten for her impressive motivation and perseverance in owning and operating a successful small business, and I look forward to seeing all she accomplishes in the future.
LIVINGSTON - If you stop by Chloe's Barkery to pick up a Montana-shaped treat for your dog, you just might be greeted by one of the state's youngest business owners: 18-year-old Chloe Jean Milsten.
Milsten owns Chloe's Barkery in downtown Livingston.
Milsten, who just crossed the stage at her high school graduation, is the operator and owner of her own dog treat business.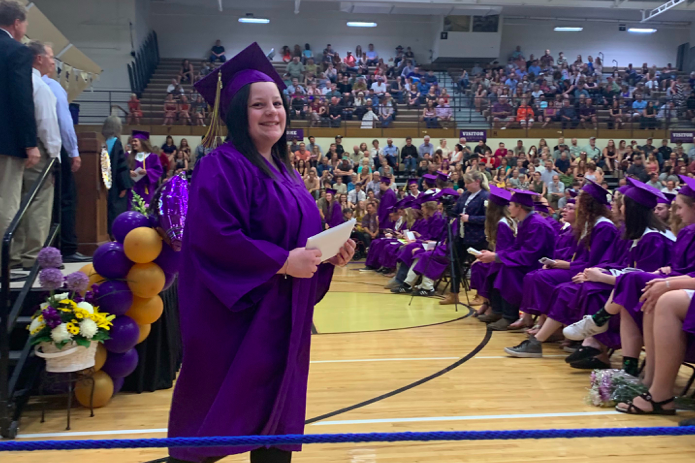 "It was kind of just an idea when it first happened," Milsten said, "then what really pushed me to do it was were probably my parents."
When most kids are asking for cars, Milsten was asking for downtown real-estate to open her dream shop.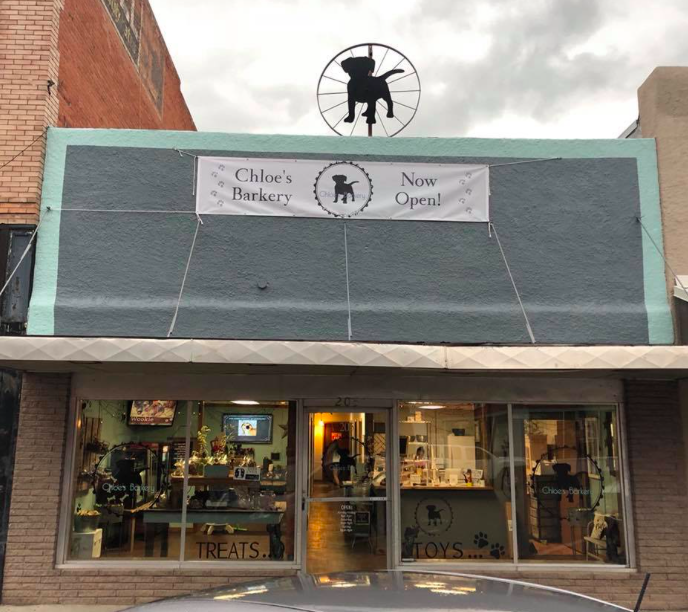 "[My parents kept] saying it's going to be a good thing, it will be fun," Milsten said "you'll be a teenager with your own business…you'll love it. And I do."
When she was just 17, Milsten went into business with her younger sister.
They became a team, poured their passion into making healthy dog treats and have never looked back.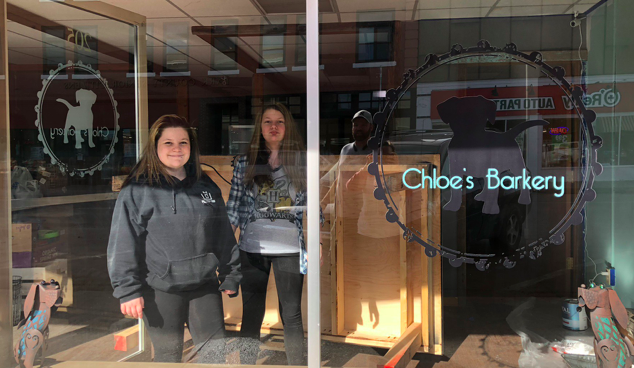 In the process, the two sisters grew stronger, something they are both grateful for.
"When we were little we really weren't all that close," Taeyha Milsten, Chloe's sister added. "Now that we have grown older and with the business, we've grown a lot closer and I really like that."
Milsten says the business is teaching her how to open up to people.
"Before I opened this I was a shy kid that never talk to anybody and didn't go outside of her house and didn't do anything," Milsten said. "It forced me to actually talk to people who come in, yeah I've gone really far personally with this."
Her goal is to become a veterinarian down the road but for now, she's going to stay in Livingston, work hard, make some dog treats and spend time with her sister.
If you would like to order some treats for your pups you can follow this link by clicking here.