WASHINGTON, D.C. - A fossil found more than 30 years ago on Fort Peck Reservoir is now "The Nation's T. Rex."
In 1988, Rancher Kathy Wankel found a piece of fossil sticking out of the ground of a small island on Fort Peck Reservoir. She dug out one of the bones and brought it to the Museum of the Rockies, where scientists were shocked to realize it was a T. rex bone they'd never seen before.
A team led by paleontologist Jack Horner excavated the site and determined that Wankel discovered one of the most complete T. rex fossils ever found, with more than 80 percent of the skeleton recovered.
A replica of the Wankel Rex permanently stands outside the Museum of the Rockies.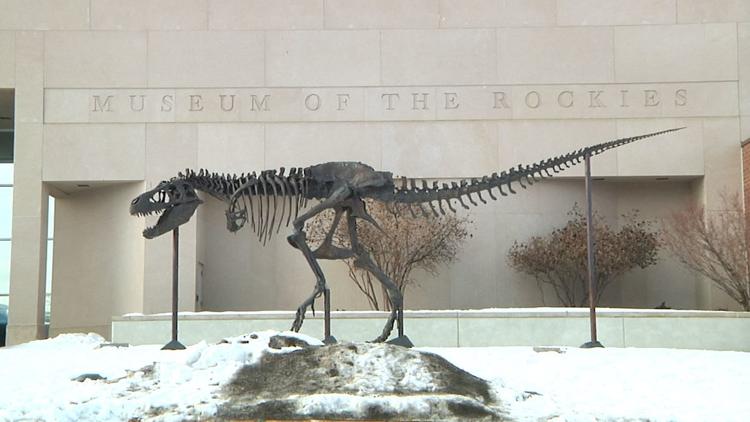 The "Wankel Rex" was studied and displayed at the Museum of the Rockies until this year, when it was shipped via FedEx to the Smithsonian. It will be featured as the star attraction of a massive new fossil exhibit, according to the Smithsonian Insider.
Wankel recounted to the Washington Post how she discovered the fossil on a family camping trip on a hot day when Fort Peck Lake was low. The region is home to the geologic Hell Creek Formation, where eroding topsoil reveals eons of fossils. Excavating the Wankel rex was a massive engineering project, requiring the removal of 60 tons of cap rock. 
Now, the Smithsonian has arranged for a 50-year loan of the skeleton from the Army Corps of Engineers, who legally own it.
Read more about the incredible discovery and the bittersweet changes for a Montana legacy here.