Washington D.C.- A first look at Big Mike, Montanas T-Rex on display in the Smithsonian.
From the fields of Montana to the steps of the capital, MOR 555, AKA Big Mike is greeting people from around the world and the prehistoric monsters first home was in the Treasure State.
The Museum of the Rockies at Montana State University has sent Montanas T-Rex to Washington D.C. as part of a fifty-year loan.
In 1988, Kathy Wankel discovered a portion of the arm of a T-Rex near Fort Peck, MT.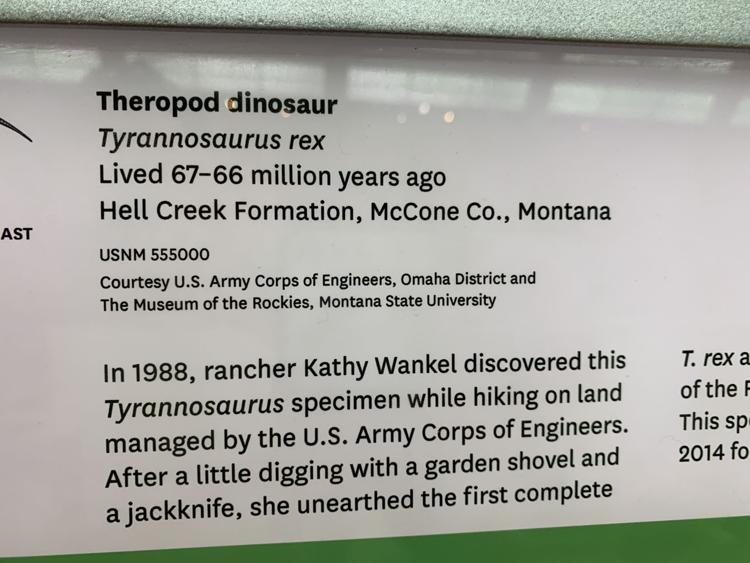 The arm belonged to one of the most complete T-Rex skeletons ever discovered.
A Museum of the Rockies field crew worked to excavate the Wankel T-Rex from 1989 - 1990 and eventually put it on display in the Museum of the Rockies. 
In 2014, the fossil bones of the Wankel T-Rex were sent to the Smithsonian's National Museum of Natural History.
Big Mike just went on display in our nation's capital in its new pose devouring a triceratops.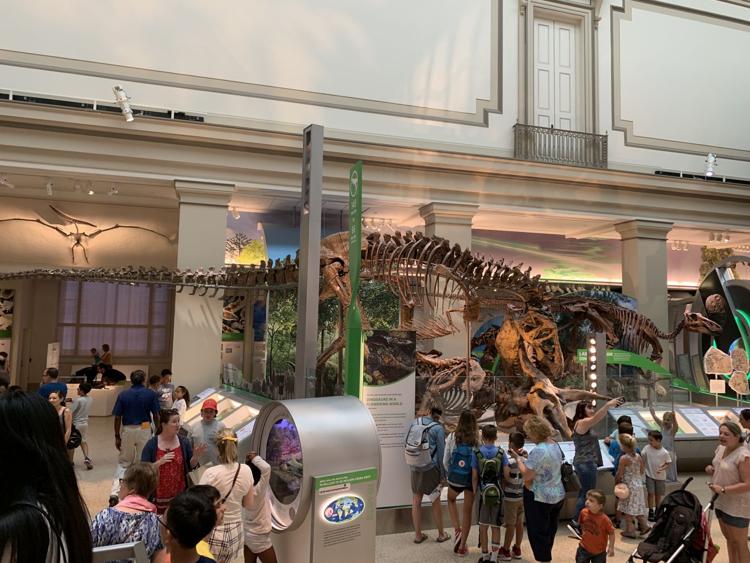 Smaller animals from the area are also are on display in the same exhibit.
If you've been to The Museum of the Rockies a bronze sculpture of Big Mike, welcomes all to museum in Bozeman.