BELGRADE, Mont. -- Montana Department of Transportation says they have started risk assessment plans for a potential underpass on the Jackrabbit Lane and Main Street intersection in Belgrade.
The underpass would let cars drive under the railroad crossing and this project would lessening crowded traffic and crashes on the busy intersection, according to MDT. The purpose of the risk assessment is so MDT can find out if building the underpass is achievable. 
MDT says the Belgrade community has voiced their opinions in favor of an underpass.
"This assessment is an important first step towards seeing an underpass on Jackrabbit Lane. Before the structure can be designed and built, we must first identify potential risks," William Fogarty, Butte District Administrator for the MDT, said in a release. 
MDT's current plan is to create more lanes on Jackrabbit Lane, making it a five-lane road from Madison Avenue to Main Street. If they decide to move forward with an underpass, MDT says they would need more time to raise money to build it and draw out designs.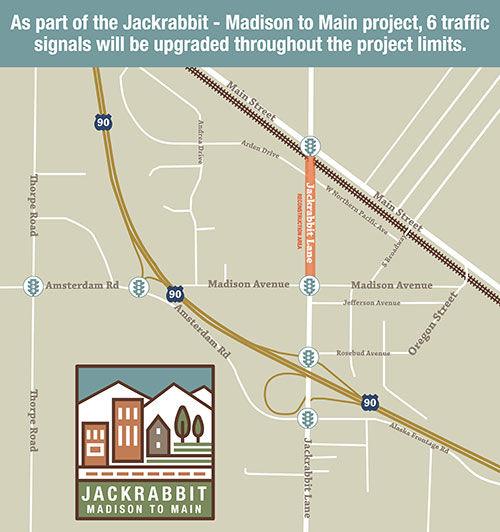 The budget for the current five-lane plan, not including the underpass, is set at about $5 million. The proposed plane to build an underpass is more than $20 million, and MDT says they do not have the money in their five-year budget to pull off this big of a development. In the release, they say they will look into other money sources to try to make the underpass a possibility.
"MDT is in support of this solution but we need to know what risks there are first," Fogarty said. "Adding an underpass would be a large change to the project and requires Transportation Commission approval before proceeding down that path. We're asking for the public's continued patience and support as this work continues."