MISSOULA - A man arrested in Montana on accusations of plotting terrorism is too dangerous to be allowed on pre-trial release, a judge ruled Wednesday.
Fabjan Alameti is charged with making false statements to federal officers in a matter involving terrorism, as well as possession of a firearm by an unlawful user of a controlled substance (marijuana.)
U.S. Magistrate Judge Jeremiah Lynch ruled that Alameti poses a risk to the community and should not be eligible for pre-trial release.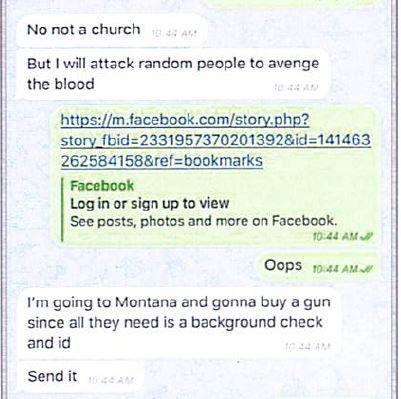 Alameti has pleaded not guilty to the charges, which stem from accusations that he traveled from New York to Montana to buy a gun and sought to carry out an attack to avenge the New Zealand mosque shooting victims. He was arrested at a shooting range in Bozeman in April.
Alameti's text messages have also been submitted as evidence.