Judge Kathy Seeley has ordered that Lloyd Barrus can be forcibly medicated to stand trial in the shooting death of Broadwater County Sheriff's Deputy Mason Moore. 
Barrus is facing five felonies, including Deliberate Homicide by Accountability, Attempted Deliberate Homicide by Accountability, Attempted Deliberate Homicide, Assault on a Peace Officer, and Unlawful Possession of a Firearm by a Convicted Person. 
The first three charges come with a maximum sentence of life in prison without the possibility of parole. 
Barrus was deemed mentally unfit to stand trial, which led to a number of Sell hearings in December of 2018 and January of 2019. During those hearings, the state argued Barrus would respond well to medication, given his prior history of mental health issues and criminal record. Barrus' defense, however, told the court Barrus had stated he would fight before being forcibly medicated again. 
According to court documents, Judge Seeley decided there was reason enough to believe Barrus would respond well to medication and in turn be able to sit through a trial.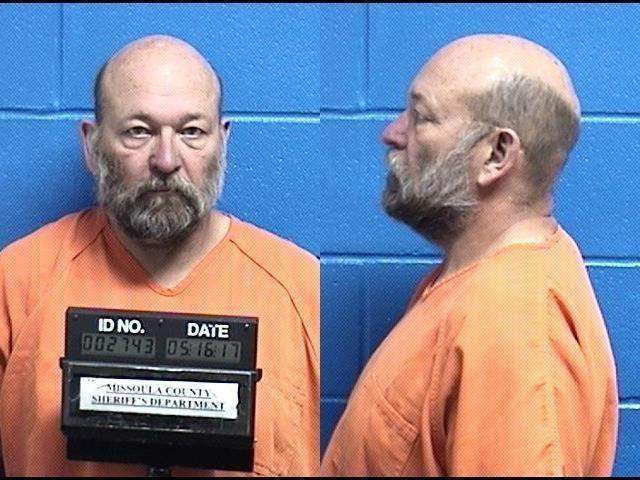 He will be taking an antipsychotic medication called Risperdal through treatment at the Montana State Hospital, and if he refuses the medication, he will be involuntarily medicated through an injection of the antipsychotic medication Zyprexa. 
Communication Director John Barnes, with the attorney general's office, says that while Barrus' type of case is not uncommon, they do require a strict set of criteria. 
"This is not a decision the court makes lightly at all. Our prosecutors here from the attorney general's office were involved in that from the beginning and saw this through and had to meet a very high bar," said Barnes. 
To justify the decision, the state of Montana had to make sure the following were met: 
The case involved government interests at stake.
The drugs had to substantially help the defendant stand on trial while minimizing side effects. 
The procedure had to further government interest only if there was no easier method.
The medication had to be medically appropriate for the defendant. 
"That's why people would say, 'Well how come the hearing took as long as it did and involved as it was and extensive and had all these experts,' and it was a rather large affair," said Barnes. "That's precisely why, this is not an easy standard to meet." 
Moving forward, assuming Barrus does not appeal the judge's ruling, the Montana State Hospital will begin a medication regimen for him, followed by a fitness test to determine his ability to stand on trial. 
The most recent order comes two weeks shy of the two year anniversary of the shooting death of Deputy Mason Moore. On that day in 2017, Lloyd Barrus and his son, Marshall Barrus, exchanged fire with officers and led police on a multi-county high speed chase. Marshall Barrus was shot and later died of his injuries. 
KFBB has reached out to Barrus' lawyers for comment, but at the time of writing they've yet to return our calls. We'll keep you updated as we receive more information.