BOZEMAN- Funeral arrangements are currently in the process of being arranged for fallen Gallatin County Sheriff's Deputy Jake Allmendinger.
The 31-year-old died on Saturday while trying to reach a stranded driver.
Allmendinger was pinned under his car after blizzard-like conditions caused it to slide backwards down Fairy Lake Road, north of Bozeman.
According to a Facebook post from the Gallatin County Sheriff's Office, a funeral ceremony for Deputy Jake Allmendinger is scheduled to be held at the Commons and Journey Church in Bozeman this Friday, October, 25, starting at 10:00 a.m.
Currently, the Gallatin County Sheriff's department has released this information regarding Friday,
Law enforcement and first responder vehicles from around the region will be taking part in a procession prior to Deputy Jake Allmendinger's funeral service on Friday, Oct. 25.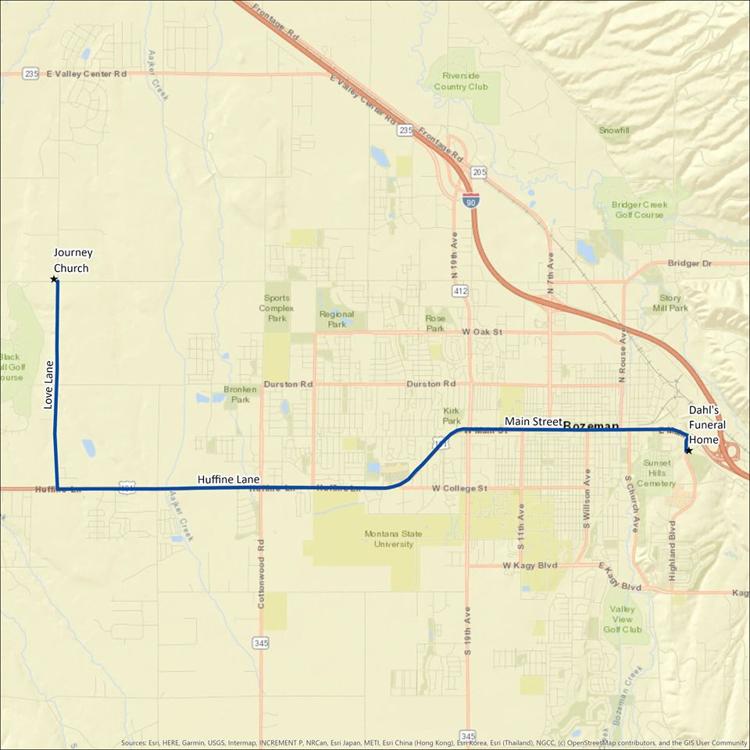 The procession will begin on East Main Street at approximately 8:45 a.m. It will continue west on Main Street to Huffine Lane. The procession will then turn north on Love Lane and head to the Commons at Baxter and Love, where Jake's service is scheduled to begin at 10 a.m.
We encourage people to line the procession route to show support for Jake's family and the law enforcement and first responder community.
Drivers can expect long delays on Main Street as the procession moves through Bozeman. Please take alternate routes and avoid Main Street if possible.
Prior to the procession, vehicles will be staging off of Frontage Road, east of Bozeman. Frontage Road will remain open, but be aware that there will be a large presence of law enforcement and first responder vehicles in that area starting at 7 a.m. Friday.
This story has been updated to reflect new information.