BOZEMAN - Officials say coal cars derailed on Bozeman Pass Tuesday afternoon.
Gallatin County Emergency Management says the train derailed east of the Trail Creek Exit on Interstate 90.
The road is open and Montana Rail Link workers are clearing the wreck and cleaning up the spilled coal.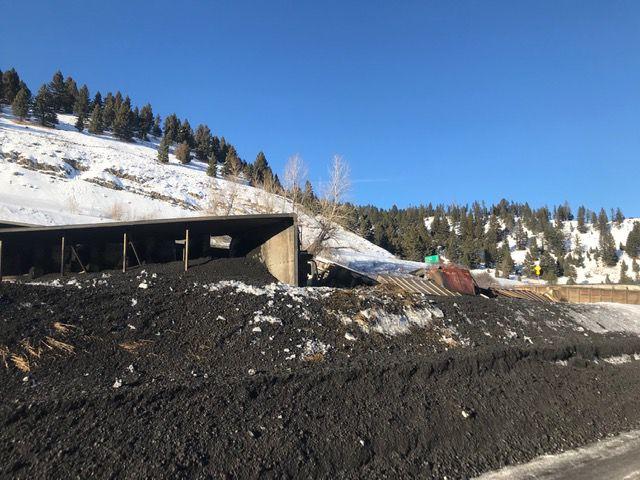 The county says it's not an environmental concern.
Montana Rail Link issued an update on Wednesday, Jan. 30, saying the track is still closed:
"MRL environmental contractors are onsite monitoring Rocky Creek water quality and have taken precautionary measures to reduce stream impacts. The general public is urged to stay away from the derailment site so contractors and crews can continue to work safely. Local residents should expect minor traffic delays. We apologize and regret the inconvenience caused to the public and thank them for their patience."
(Photos courtesy Gallatin County)