The family of a six-year-old Whitefish girl, who was hit by a car while getting off the school bus last fall, is sharing the next step in her recovery.
Many Montanans remember Jordana Hubble's toothless grin.
It's this smile and her sassy attitude that keeps her mother, Veronica or Vo, holding on to hope.
And by the end of the week, Jordana and her mother will head to Texas, where Jordana will enter a coma emergence program.
She posted this note on Facebook on Wednesday: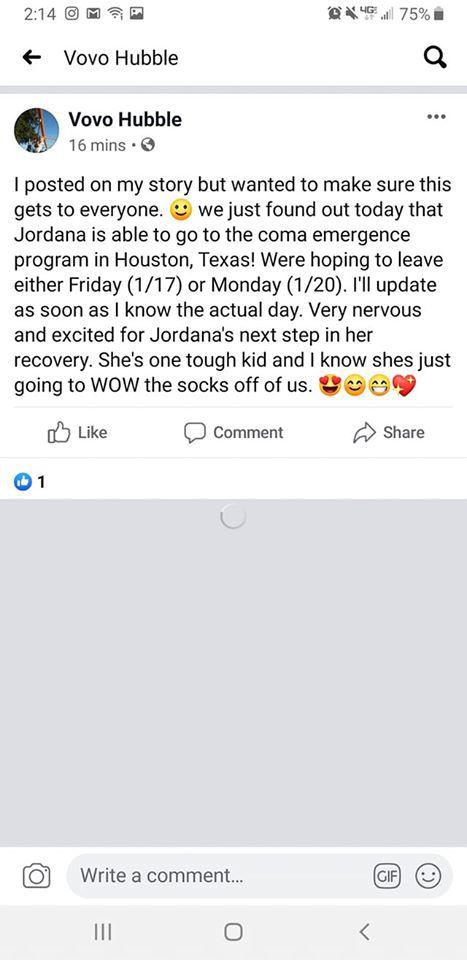 ABC FOX Montana's Angela Marshall sat down with Vo last week, where she went into detail about the tragedy that has struck her family.
"It was my worst nightmare," Vo slowly says. "It was kinda like one of those things where you think I'm going to wake up. Even sleeping became hard afterwards, just days afterwards, because even the bad dreams were better than reality."
Join Angela for more of this exclusive interview in a special newscast following the Super Bowl on FOX Montana.
She'll have more on Vo's special, yet simple, message for other parents.
Plus, she'll visit one Montana school district that may have found the solution to keep other kids from getting hit by cars.
'Red Means Stop' will air right after the Super Bowl on Sunday, February 2.