UPDATE Fri 12:05 PM - Thanks to help from the community, a Fort Belknap teenager is coming home after being missing for roughly a week.
Cheryl Horn, an advocate for the Missing and Murdered Indigenous Women's Movement, helped coordinate online search efforts for 18-year-old Davalena Buckman Kelley after she reportedly went missing on Monday.
"It was all just getting it out there to the community and saying, 'Hey, has anyone seen Davalena? You guys gotta step up, you know, let's get going," said Horn.
Once word got out about Davalena travelling with a man, Horn reached out online to anyone who may have recognized the pair from online descriptions.
"Pretty soon I'm getting pictures of him on dating sites, everything. People (laughs) can do things I can't do on a computer. So it wasn't hard to track him down once we got going," said Horn.    
As of writing, very little details are available when it comes to how she was found or where the man she was travelling with is. The Fort Belknap Law Enforcement is not releasing any information at this time.
Davalena's sister Starr Sapphire wrote in a Facebook post that the family is overwhelmed and still in shock from the situation, but did thank everyone for their support, prayers and for spreading word in safely finding her sister.
---
NEW INFORMATION Wed 4:26 PM - Deputies with the Golden Valley County Sheriff's Office in Beach, North Dakota said they responded to the gas station after Fort Belknap Law Enforcement received a Snapchat Notification on Davalena's location there. 
Davalena had already left before they arrived on the scene, according to GVCSO Sheriff Scott Steele. They did attempt to go through the gas station's security cameras, but didn't get footage of the missing teenager due to the video systems being down. 
Sheriff Steele said GVCSO cannot verify whether or not Davalena visited the site. 
The photos attached are of Davalena and the man travelling with her at an entirely different unidentified gas station. 
---
UPDATE Wed 10:41 AM - Fort Belknap Law Enforcement are putting Davalena's information into a database that will go nationwide, according to Ronelle RunningFisher who works with the agency.  
If you have information about Davalena or the man she's travelling with, you're asked to call FBLE at (406) 353-2933.
---
FORT BELKNAP - Authorities on the Fort Belknap reservation are asking for your help in locating 18 year old Davalena Buckman Kelley.  Her sister says Davalena is mentally delayed and has the IQ of an 8 or 9 year old.
Davalena told her sister, a black man from Chicago was coming to pick her up.  It wasn't something she was too alarmed about because Davalena lives in a make believe world.
In a Facebook post to the Fort Belknap page she added:
"Around 7am she was dressed and was going out the door with a laundry basket, she had been asked what she was up to considering that was very unlike her & out of her everyday schedule. Never did come back in, went to check on her & there she is no where in sight basket laying on the ground out by the back gate facing roads nd utilities. Many of us have messaged her tried calling & nothing until this one response & a post."
Authorities have pinged Davalena's phone and last got a signal at a gas station in Beach, North Dakota.  That ping was received Monday night, since then the location service has been disabled on her phone.
Police have confirmed she is traveling with a black man but don't have any other information about him.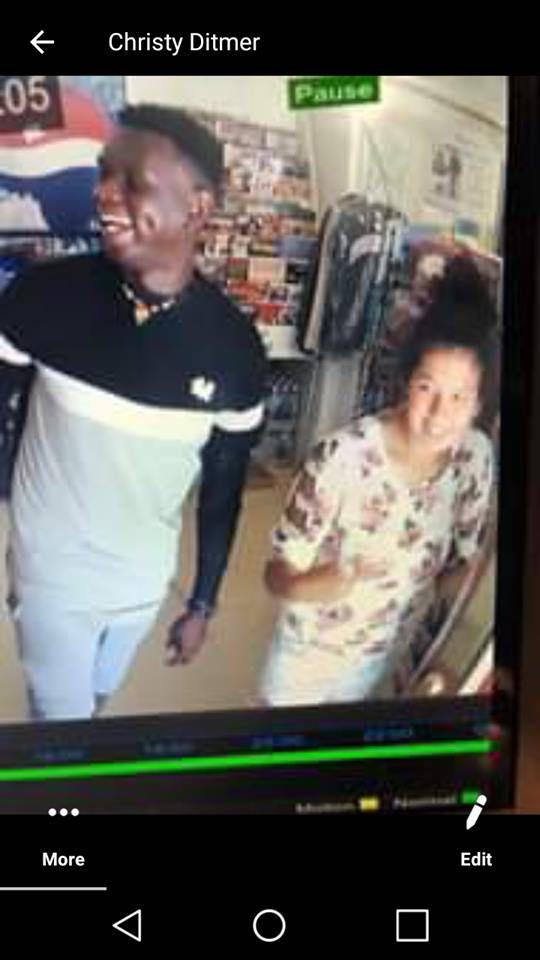 Davalena is native american and stands at 5'8" tall and weighs about 170lbs.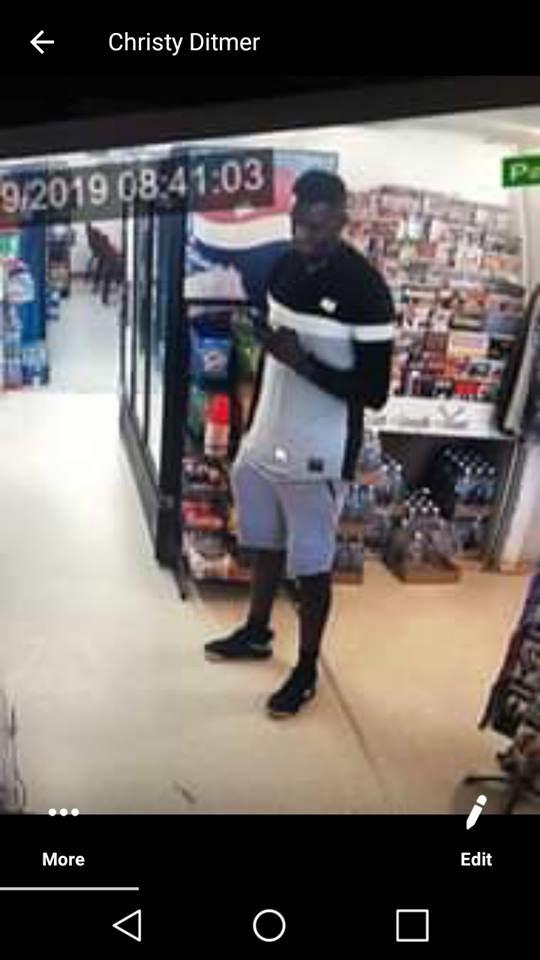 If you spot Davalena or the man in the pictures you're asked to call your local police department.